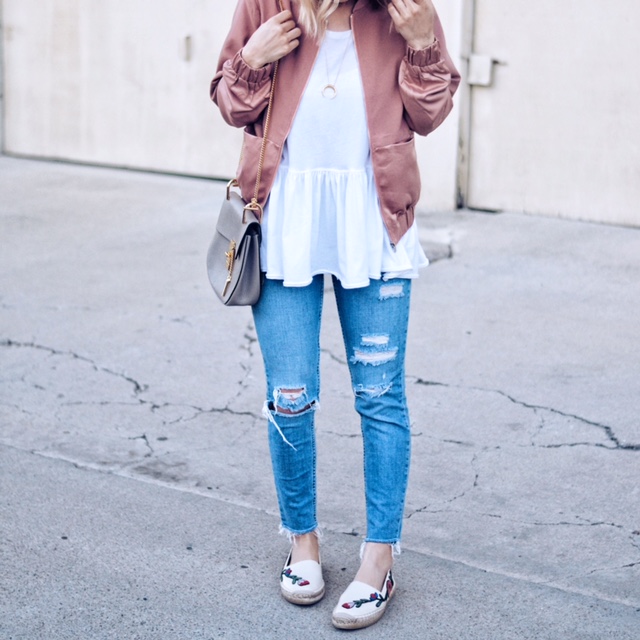 Hi loves, happy Friday! Sharing this super casual high-low look with you today! In life you gotta keep things balanced and that comes to your wardrobe too, right?! This jacket is seriously on sale for only $20 right now! I absolutely LOVE it for spring – it is the perfect blush tone, goes with everything, and is super lightweight. Not to mention bomber jackets seem to be a huge trend right now!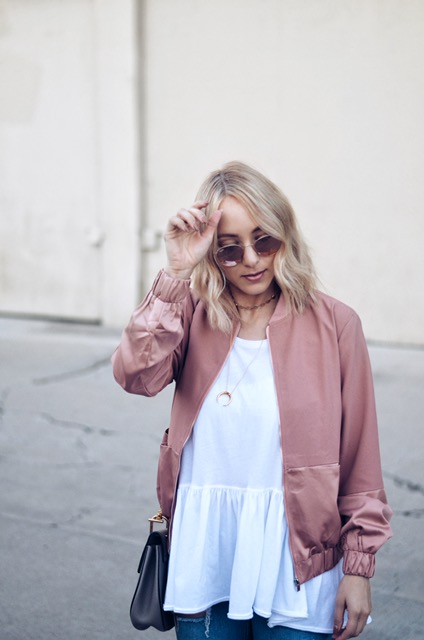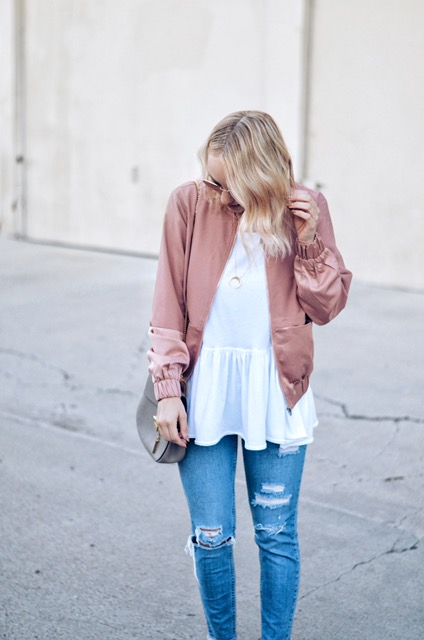 I've also been LIVING in this Free People tank lately! Like, no joke, I think I have worn it three days in a row now haha! I am def ordering in gray too…[sizing reference this is a size SM and it is rather LARGE on me still. Def recommend sizing down!]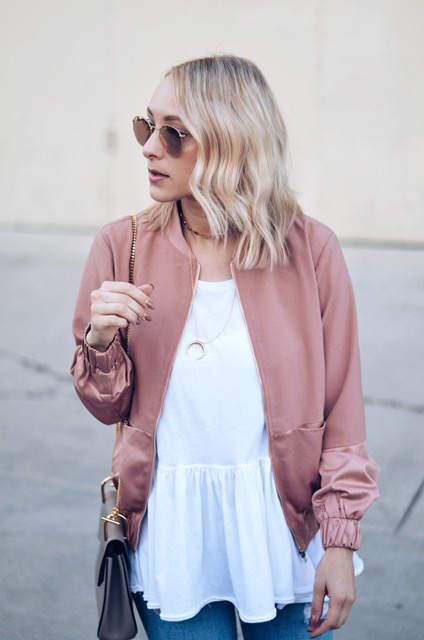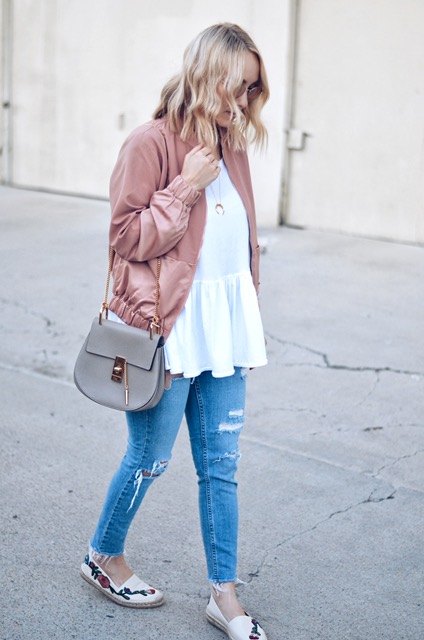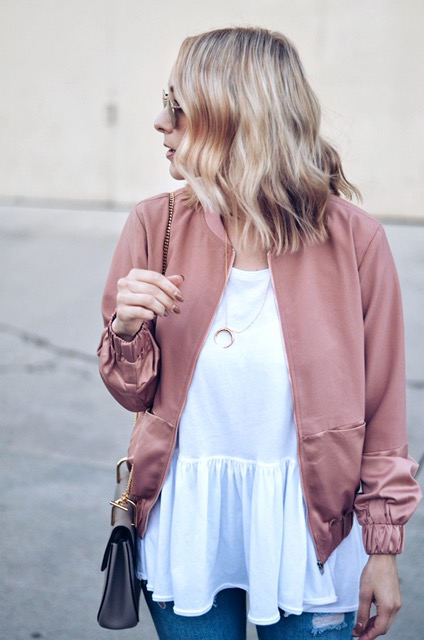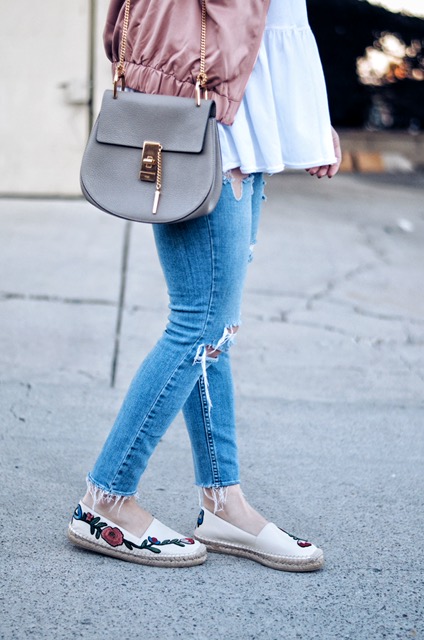 And of course, can't go wrong with these espadrilles! I wanted these so bad and was a little nervous to take the plunge and get them – but I so do not regret it! They are SO comfy, will be wearing them all summer!
Happy Friday!
xx