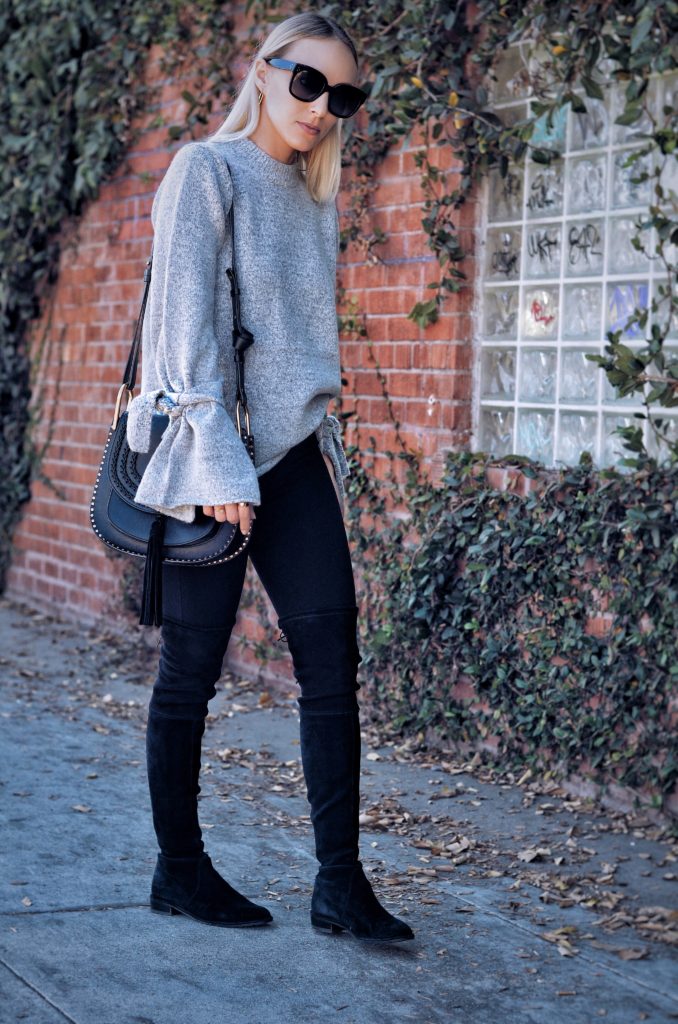 Apple pie for breakfast…all time high, or all time low? I'm gonna go with all time high to make myself feel better, haha! Still in my sweats and my baby boy just went down for a nap so I wanted to hop online to get this post up for you guys.
This sweater is almost sold out but they have few sizes left here and this one is super similar and really cute too! Also, I wanted to tell you guys about my pant-like-leggings I am wearing! So, this is my 2nd pair of these pants and I literally wear them multiple times a week. When I go to the office I typically pair them with a pair of flats and a cute blouse. And they are the perfect pants to layer under over-the-knee boots. But trust me – this is NOT a sponsored post I just love these pants a ton and wanted to share the love with you guys. They are super thick and suck you in like non-other. You can get them here and looks like they are offering 40% off today! Woo hoo!
Also my Chloe bag is on sale again this year! I actually bought this bag last year during Black Friday. I initially felt a bit of guilt because let's be honest – it's not cheap. But as soon as I opened the box I knew it was a keeper! Such a classic bag. I completely understand if this isn't in your budget right now so I found this bag that is SUPER cute and much more wallet friendly!
Anyhow, I'm going to be decorating for Christmas today and relaxing with my boys. How are you guys spending your Black Friday? Out shopping for deals or at home in PJ's?