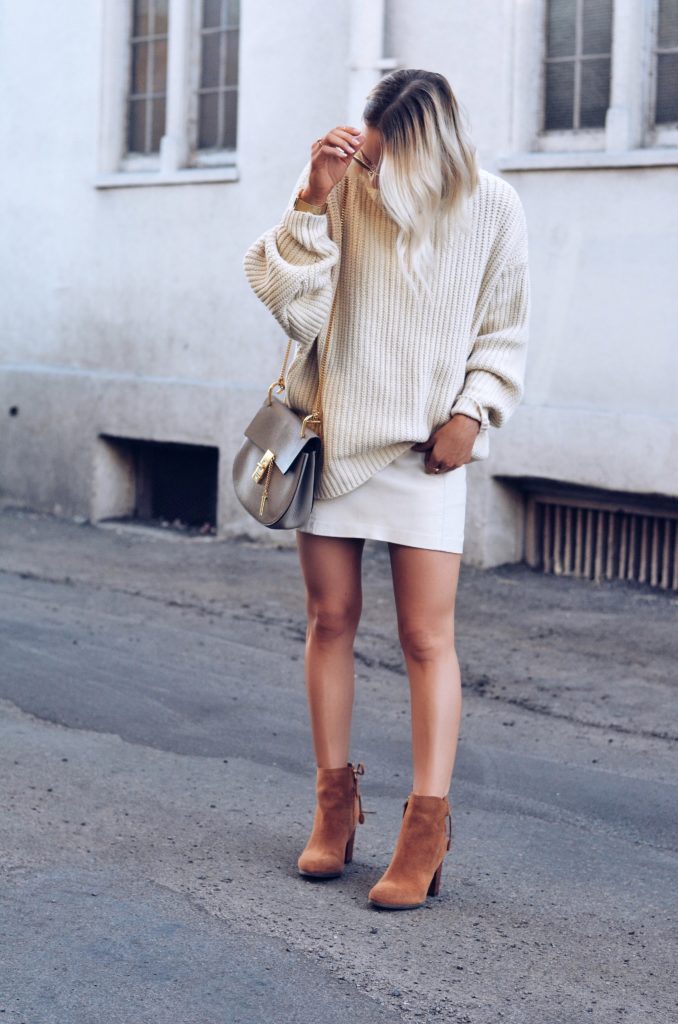 All you other SoCal gals can totally relate when I say I am ready for some real fall weather, no?! I don't need snow and ice but a nice cool breeze would be nice every once in awhile. Today it hit 100 degrees where I live at! What the…. yeah, no clue what's going on there haha! I wore this sweater over the weekend, we left the house after the sun went down and we were lucky enough to get a nice cool little fall breeze coming through. Felt so amazing! I wanted to pair the sweater with this leather mini I've had in my closet for awhile now to create a sort of monochromatic look. I got this one at Reformation a few years back in NYC but this one is super similar and comes in tons of different colors.
I was so excited to share
these booties
with you guys too! I posted about Vionic
back in June
and am so excited to report that their booties for fall are as equally as comfortable as their sandals were over the summer months. I am excited to pair these with distressed denim and big scarves! They are the perfect fall bootie that I can actually wear without getting blisters half way through the day!
So tell me! What's the weather like where you are? Are you able to comfortable bundle up in a chunky knit and sip hot cocoa while watching the snow fall? Or are you somewhat melting in the heat like me!?
xx