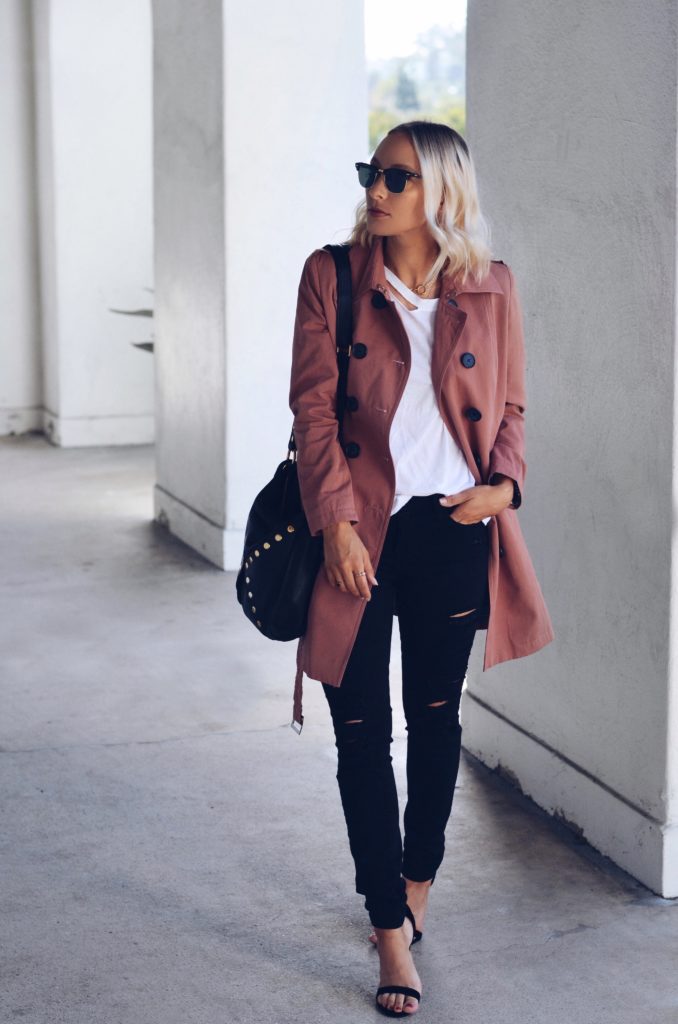 YOU DID NOT WAKE UP TODAY TO BE MEDIOCRE –There is nothing better than running out the door (albeit late, cold brew in one hand, Rx bar in the other…) and reaching for your trench coat which was made to custom fit your body and personal preferences. Am I right though?
Some of you guys might remember my 'custom tailored' blog post back in June where I shared my custom white blazer with you. I absolutely adore that blazer so naturally I was excited to work with Sumissura again to design a custom trench coat for fall. The trench coat is such a timeless piece that every woman needs in her wardrobe. There is just something that happens when you drape a good trench coat over your outfit. It instantly elevates your look, makes you feel refined, poised, & powerful (kinda like a good pantsuit). Once you have a good trench coat in your wardrobe you will be reaching for it for years to come.
With my trench, some of the things I customized or chose personally were the color, the length (you can choose from short, medium, or long – I chose 'medium'), the belt, and lapels. You can even customize yours down to the thread color and lining. True fact, my co-worker just asked me if my trench was Burberry because I thought it would be fun to add a pop of plaid on the lining of the jacket.
Some fun styling tips for your trench coat this fall…
Wear it belted with a pair of heels for a chic city girl look
When wearing it open you can tie the belt in the back so it stays put and allows you to show off your outfit
For us shorter girls try one that hits just above the knee or play with proportions and try a longer one just pair it with some heels to give you some added height.
Try layering a lighter colored trench over a dark colored outfit. Similar to what I did in the photos here, really makes the trench coat stand out.
You can customize your trench with Sumissura here!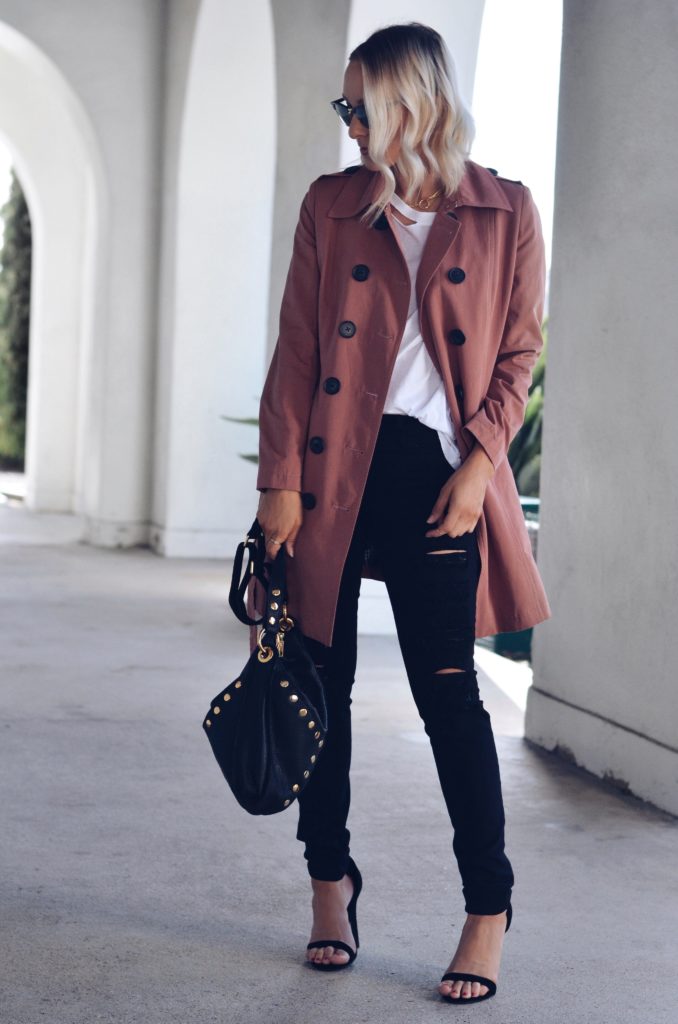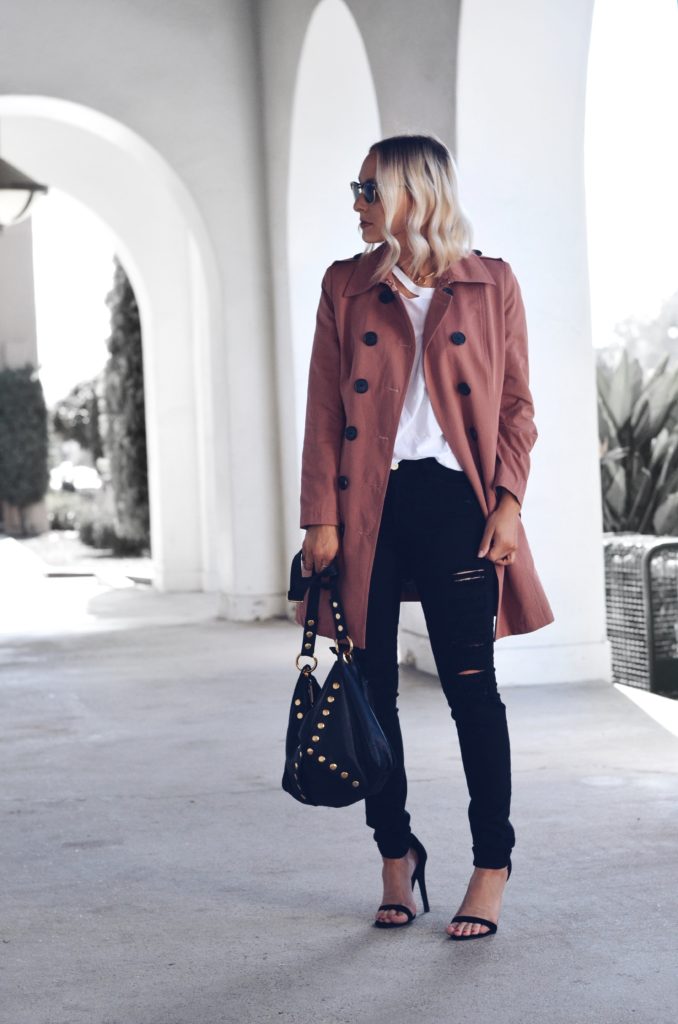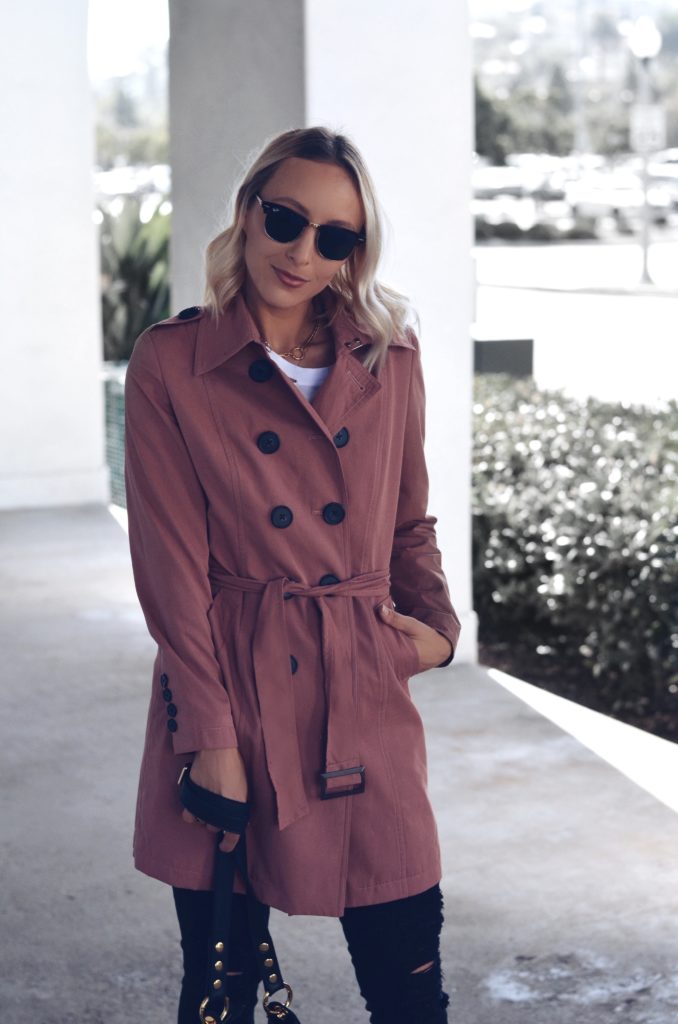 This post was done in collaboration with Sumissura but as always my thoughts & opinions are my own. I do not promote products or brands that I do not believe in or that I would not purchase on my own.