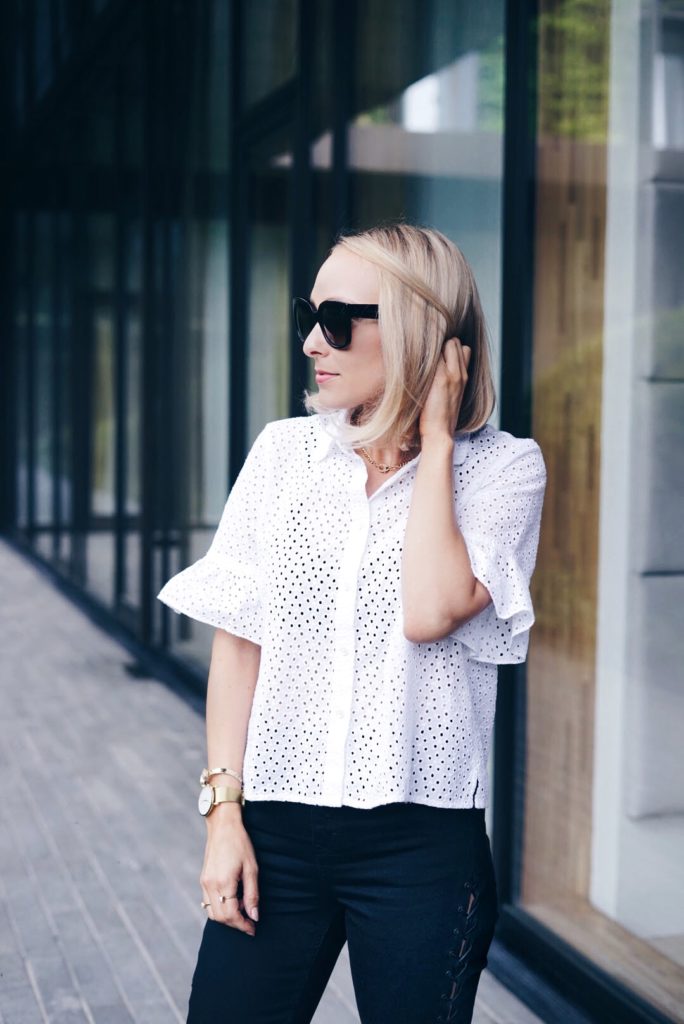 Have you ever found yourself wishing there was a line of hair care products that was meant specifically for YOUR hair? Wouldn't that just be the best?! Well the truth is there is a line of products that was built to cater to YOUR individual hair care needs and I had the chance to try it out first hand!
The luxury hair care line System Professional has created something called EnergyCode Mapping that is designed to generate a very specific EnergyCode to re-energize your hair. The EnergyCode correlates with specific products from their line which allows you to get a customized set of products meant to target your specific hair care needs. Just like your fingerprint, no two strands of hair are identical – yours is different than anyone else's.  It's unique and has unique needs that allow it to look its absolute best. Some of us might need a deep conditioning treatment while others might need a color saving shampoo. And then, like me, there's some of us who need both.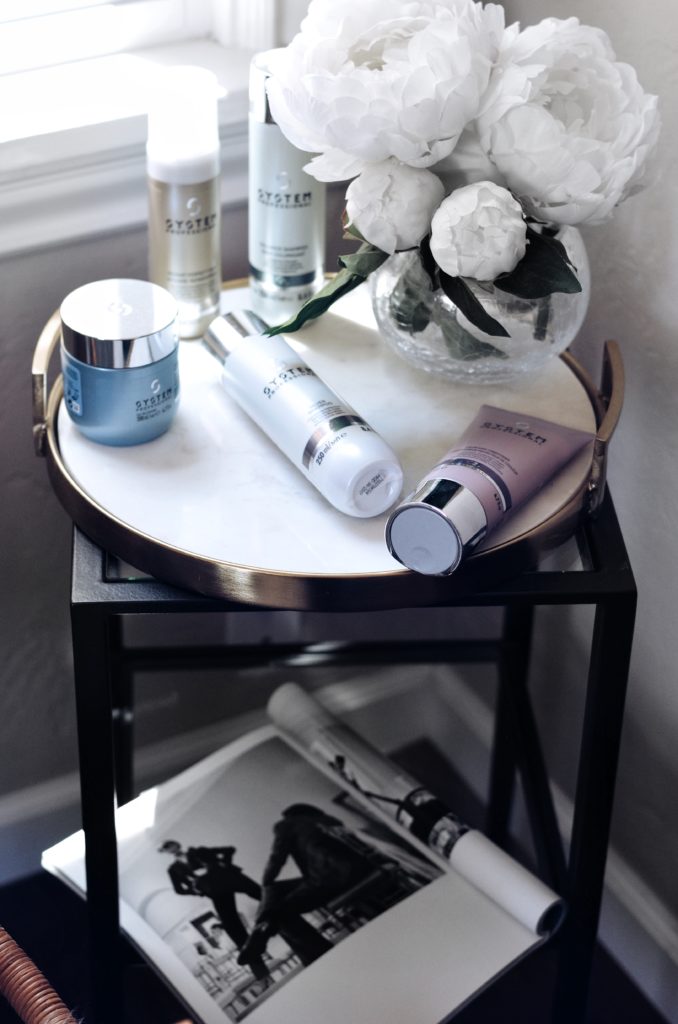 If you follow me on Instagram you might remember seeing my recent trip to Bavaria, Germany. While I was there I had the opportunity to spend the day learning all about the science behind EnergyCodes with the System Professional team. We spent the day at the award winning medical spa, Lanserhof, which is an absolutely stunning and tranquil health resort nestled in the Bavarian Alps where System Professional is available. Not only did I get to speak to the scientist who actually spends his days creating these products, but I also had the chance to receive my own EnergyCode.
I don't know about you but I am not someone who typically gets really excited about the science behind something. However, I find when it comes to beauty products that is an entirely different story! Their products are infused with lipids, histidine, caffeine, and vitamin B3 amide to make your hair looks it's most beautiful! A lot of those words might not mean a whole lot to you unless of course you spend your spare time researching beauty products. But, to give you an overview of these ingredients, they are meant to help hair stay strong, protect against damage from free radicals, keep hair energized, and keep the moisture balance in check on the scalp to maintain strong + healthy hair growth. You can read more about the science behind each of these ingredients on their site here: https://www.systemprofessional.com/en-US/energycode/science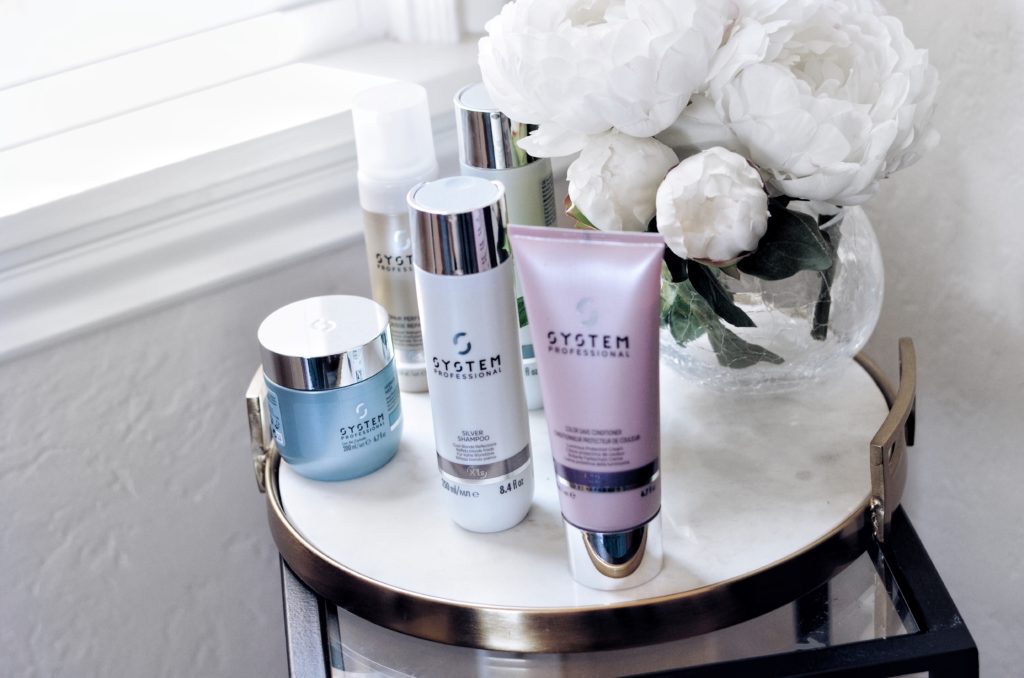 After learning all about the science behind EnergyCodes I then had the opportunity to sit down with one of their hair care professionals for a hair mapping session where I was prescribed my own unique EnergyCode – which represents my own unique set of products. With that I was whisked off to the salon on site where I got to see my EnergyCode in action! My hair was washed, dried, treated, and blown out to reveal an entirely refreshed and re-energized 'do. After using my specific products on my hair just one time I honestly could feel a difference already. My hair felt extremely soft and bouncy but was not weighed down, which is something that can happen easily with my fine hair! What I love about having a personalized EnergyCode is that I am actually able to pinpoint products that will cater to the specific needs of my hair. Not only that but they also smell amazing and the combination of your unique EnergyCode creates your own unique hair care scent too!
My personalized EnergyCode is: V1 + X1S + C2 + H3 + R5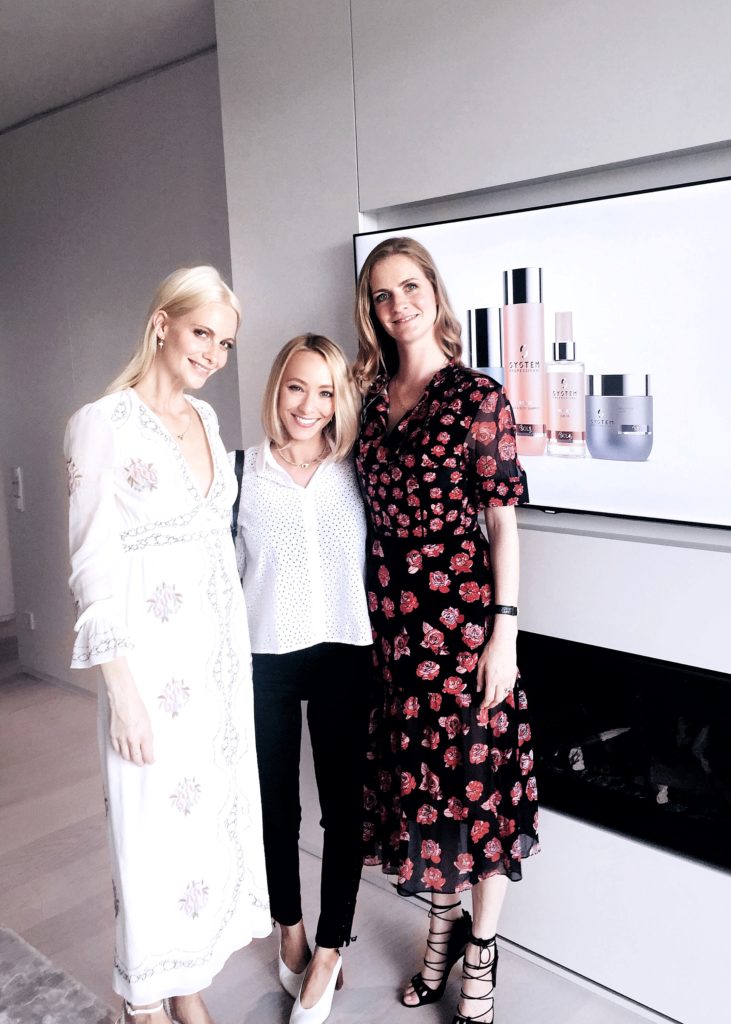 You can get your personalized code here: https://www.systemprofessional.com/en-US/energycode/get
For more information on System Professional salons please visit SystemProfessional.com
This post is sponsored by and in collaboration with System Professional. As always all thoughts, opinions, and reviews of the product on my page are my own.