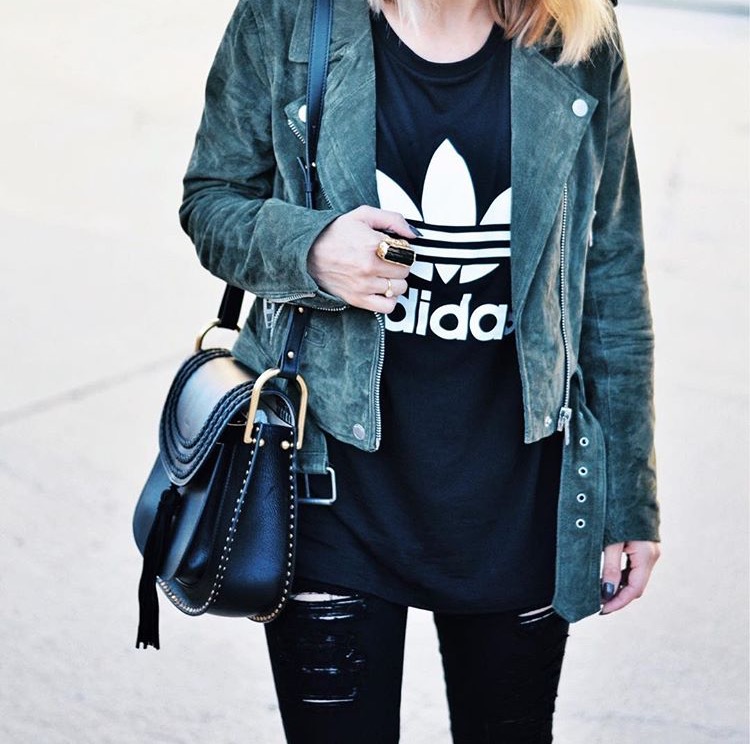 If you guys are following me on Instagram then you've probably already seen me post this outfit! I also wanted to post this look on the blog for you guys because I found this jacket on SALE! I've also been wearing this Adidas t-shirt non-stop! It is the perfect boyfriend tee – super soft and slinky! It is made to fit loosely and looks super cute if you tie it up in the front or the back too!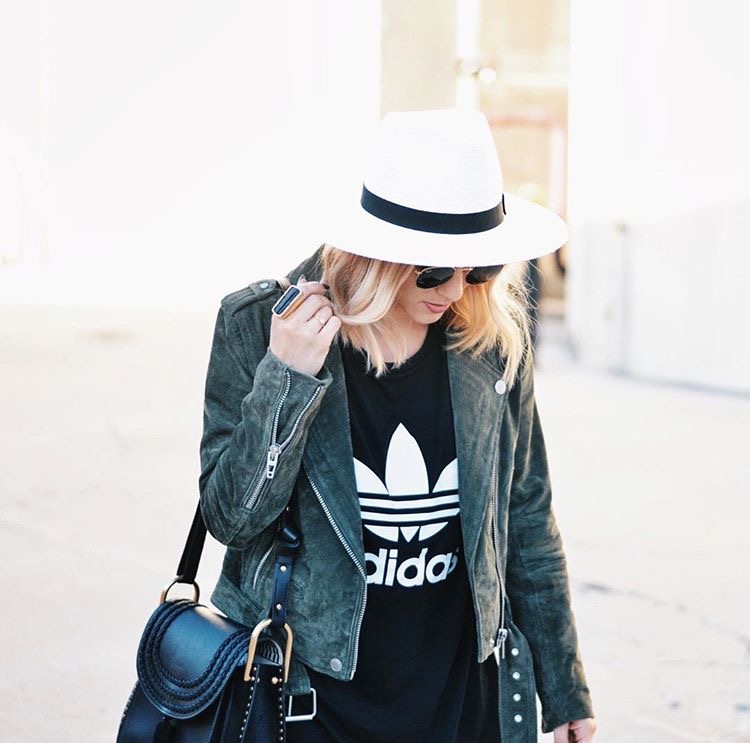 Obsessed with hats like this for spring! Mine is from Zara but I love this Madewell one right now too!
I mentioned this in my most recent IG post but I am OBSESSED with these jeans! They are a little on the pricey side for torn denim but I have been wearing them for well over a year and they still fit amazing and are still BLACK (not faded washed out kinda black). They also have a little stretch which I love and are really long for all you tall girls out there – I have to roll mine up at the bottom which I don't mind at all. I could get them tailored but I'm lazy haha!
Hope you are all having a fabulous week – tomorrow is FRIDAY!!!
Random sentimental/romantic thought:
The color of the jacket I am wearing is called 'olive juice'. My then boyfriend, now husband, used to randomly whisper 'olive juice' to me…which sounds like 'I love you' if you say it a certain way. This was before we officially said it so I always think of those times when I hear or see the words 'olive juice'. 
xx