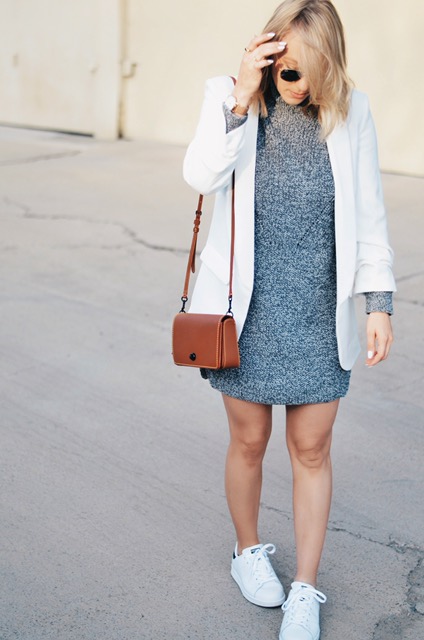 I guess I have a thing for gray sweater dresses lately…haha, ya think?! I don't know what it is but I just love gray and white together! I decided to pair this sweater dress with a blazer to add a little structure against the softness of the sweater dress. I think it would also be super cute with a leather jacket though!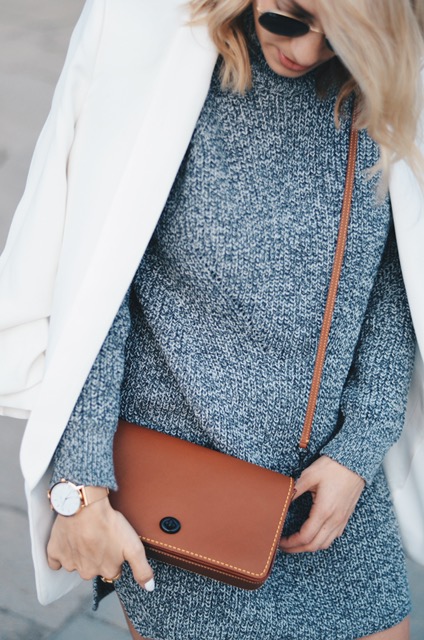 This bag is the perfect size for those of you who don't like to pack a lot when you are out and about. Lately with a little one I am so thankful for smaller purses where I can just throw my phone, keys, a lipstick and I am good to go. Everything else can go in his diaper bag 😉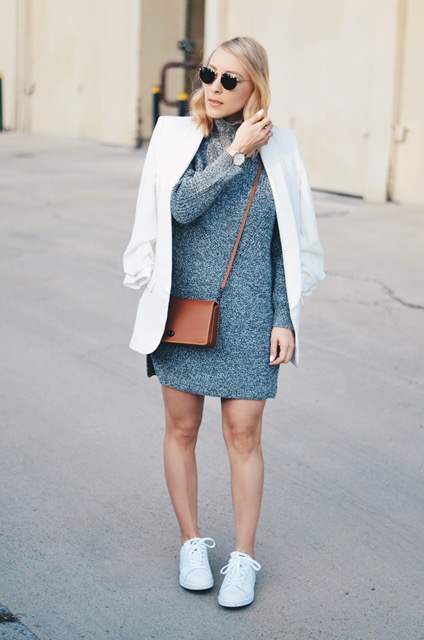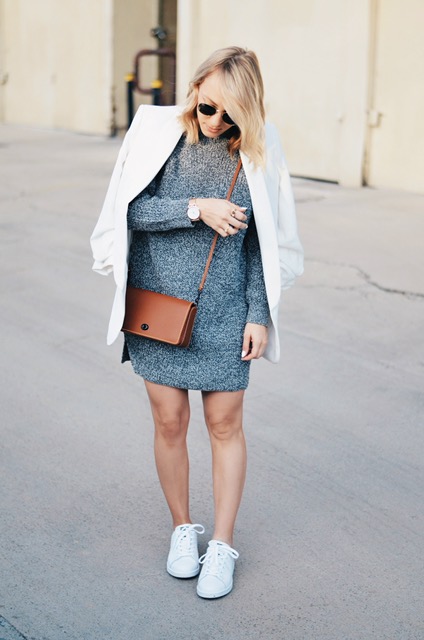 Also, you can't go wrong with a pair of fresh white sneakers! These are the Stan Smith's by Adidas, I sized down to a size 6 (normally am a 6.5 -7).