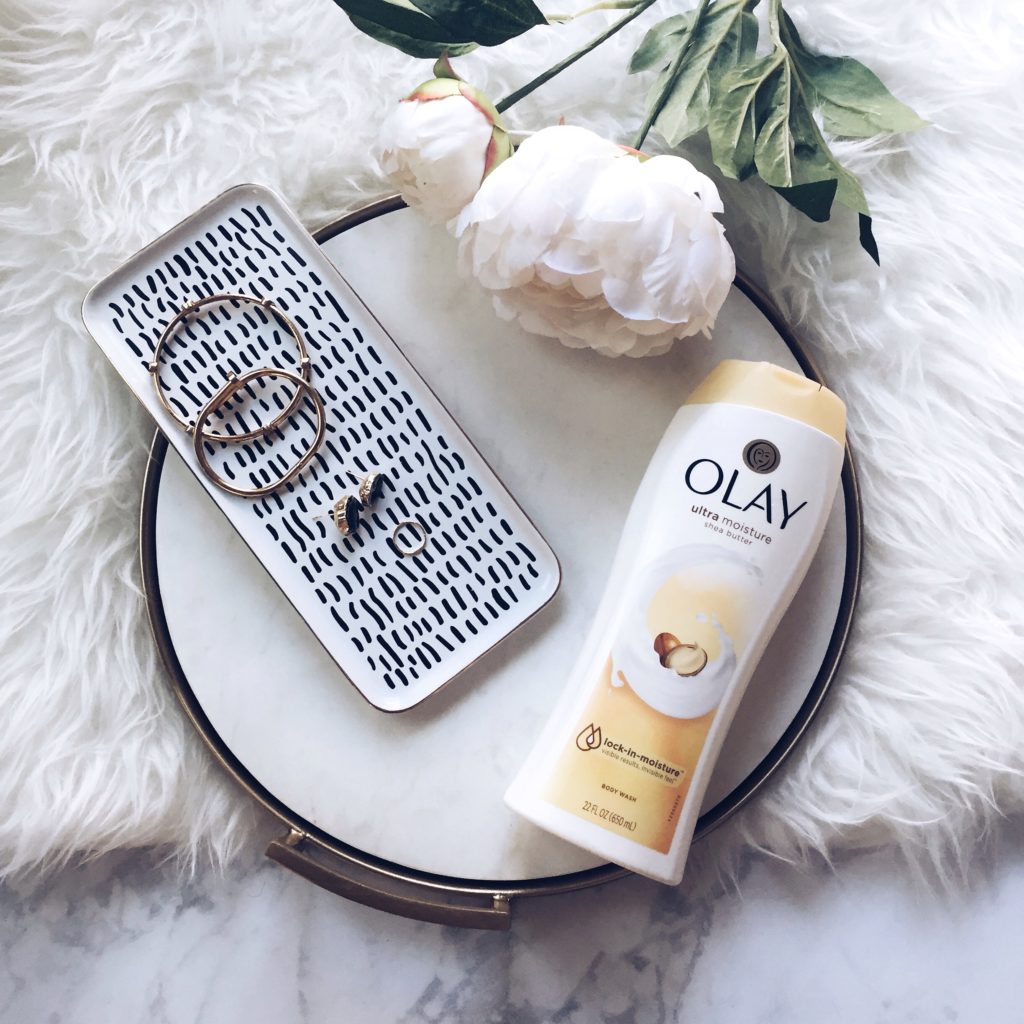 Believe it or not, even during the winter months in Southern California we still suffer from…you guessed it – dry skin! Although our 'winters' aren't nearly as harsh as those back east, or where I am from in the Midwest, we still get enough chill in the air to dry out our skin. And trust me, there is nothing sexy about ashy legs and arms when you want to slip on that chic little silk slip dress for a night out, or when you are climbing into comfy pajama's with itchy skin.
I recently came across the Olay Ultra Moisture Body Wash, which uses new Lock-In-Moisture technology, and I fell in love. To be honest, I wasn't someone who even really used body wash before. I typically liked to keep things simple and stick to a bar of soap, but that got boring after a while and just wasn't doing the trick as far as keeping my skin moisturized and smooth.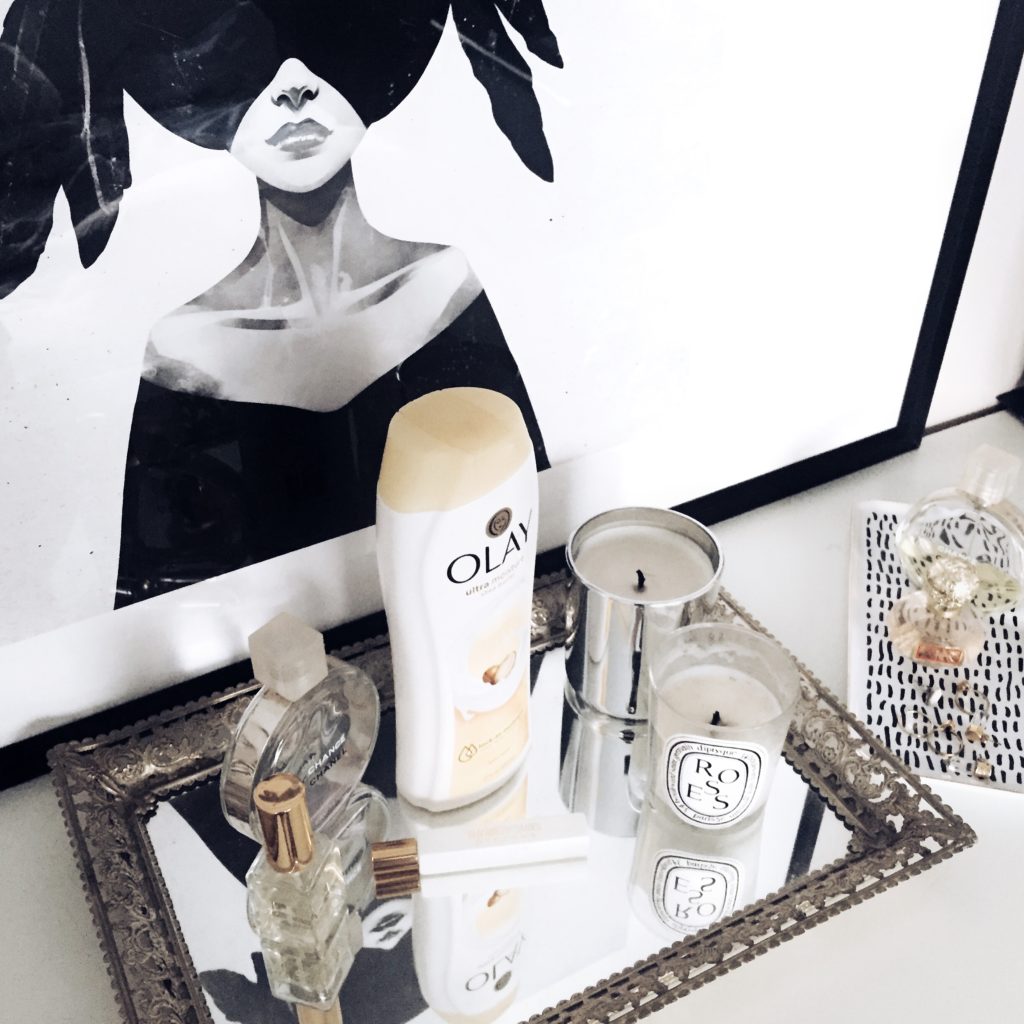 The first thing I noticed after using the reformulated Ultra Moisture Body Wash was that my skin actually felt CLEAN and SOFT; like I just scrubbed it down with a bar of soap clean, but without the dried out ashy look. Instead, it looked and felt super silky smooth, delivering visible results with an invisible feel.
After reading up about the body wash, I learned that the Olay Ultra Moisture Body Wash is the first and only to use the ingredient Pro-Glycerin – which I LOVE because it is a naturally derived ingredient from sunflowers. And if you have been following my blog for a while now, you know I love a good natural product, or ones that at least use more natural ingredients! Pro- Glycerin allows the moisturizers to be quickly absorbed into the skin, and treat dryness at the source.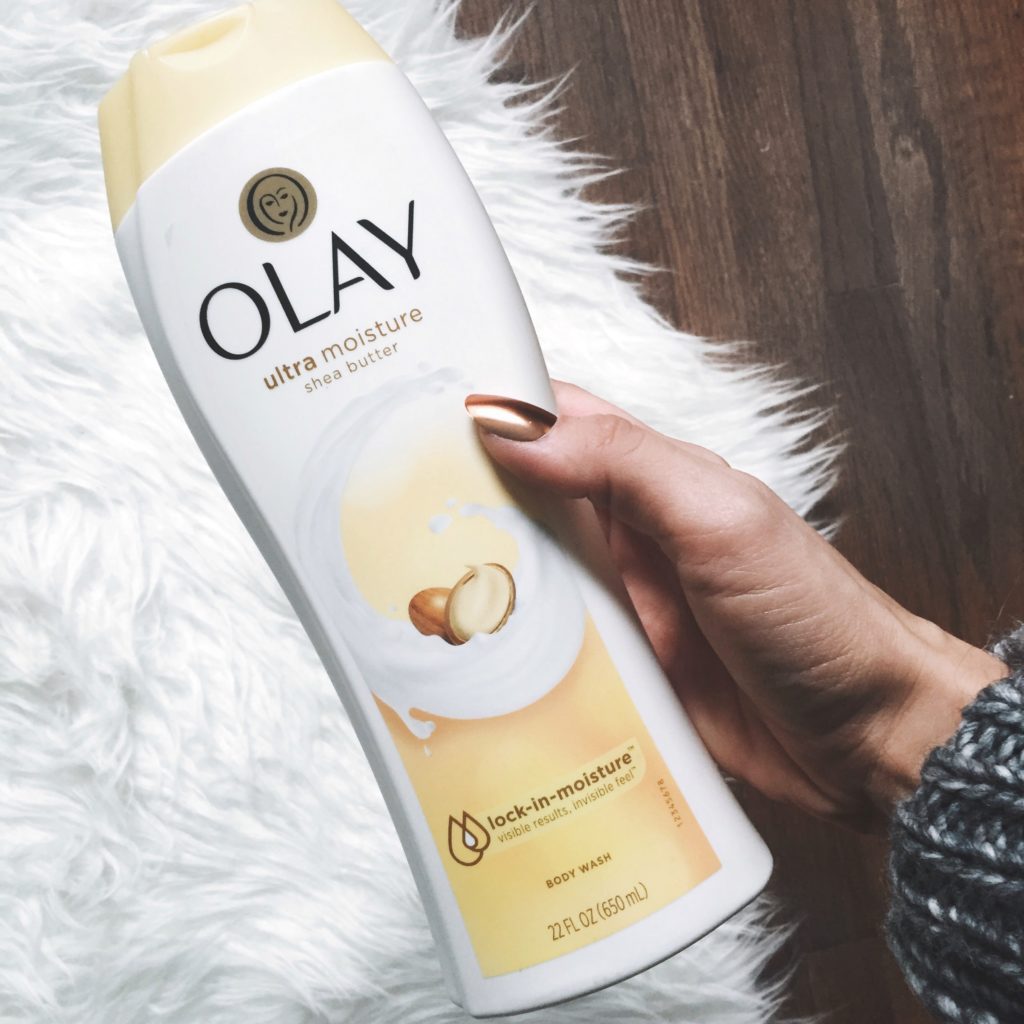 I have found that keeping my skin moisturized is KEY to looking younger for as long as possible. I am constantly looking for the next best moisturizer and this product was shown to improve dry skin in 100% of women, as well as giving you younger looking skin with continued use! So you can count me in!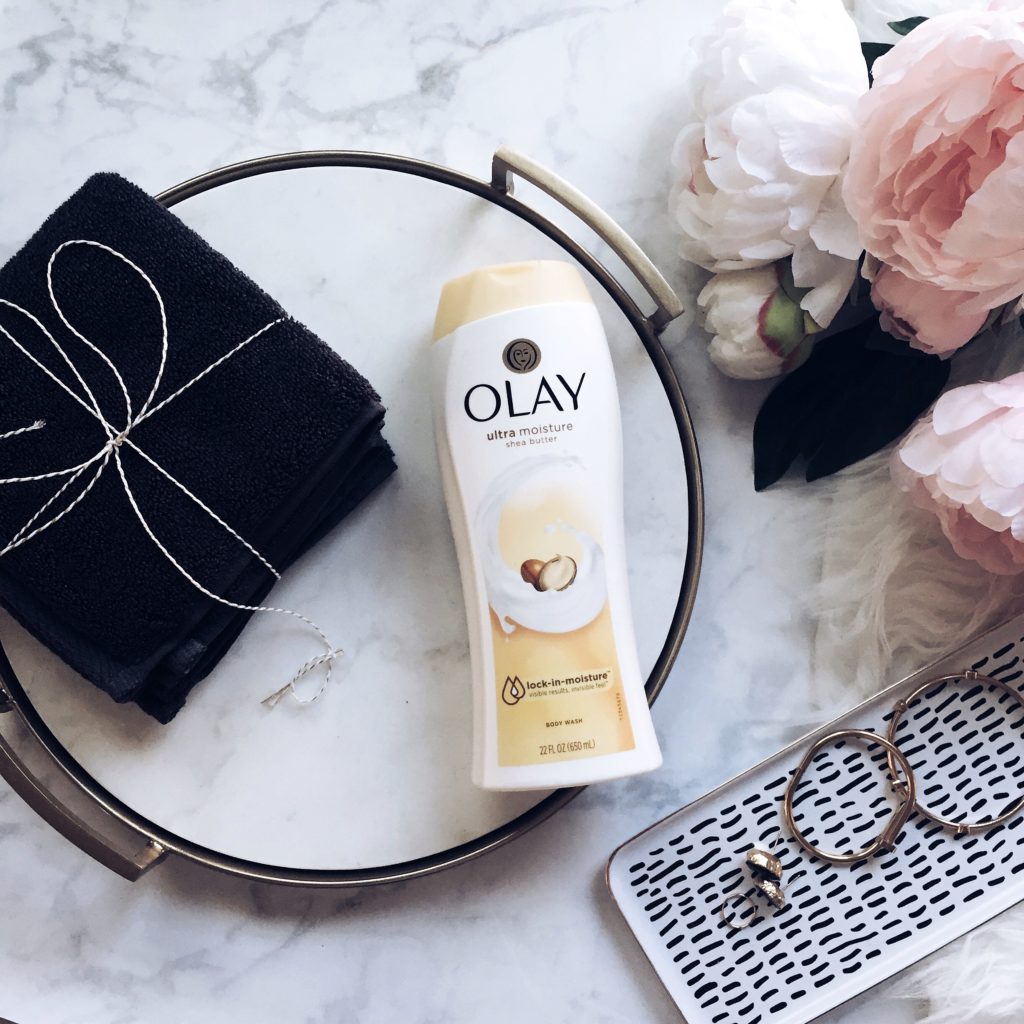 Post sponsored by Olay