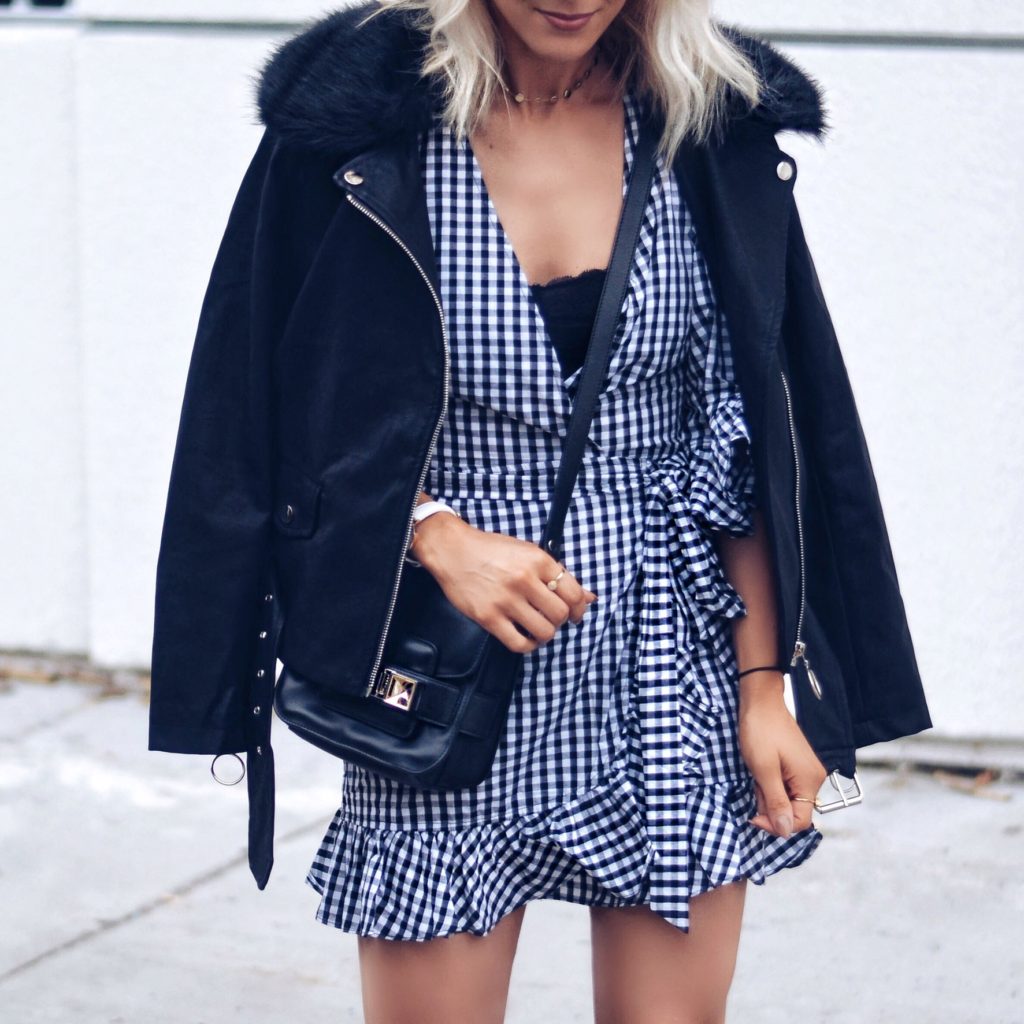 Living in San Diego comes with a lot of perks – one of them is the weather. I can't lie, sometimes I miss the snow and want to bundle up in chic layers but I am soaking up the good weather while I can. This past weekend we had a little bit of some warmer than usual weather which was so nice! I decided to wear this cute gingham dress with some metallic booties and a moto jacket to give it more of a 'fall' feel.
I can totally see this dress with some cute sandals, a sun hat, and a straw bag for summer too! The perfect transition piece. And for you girls in areas where you can't get away with a dress in January – you could always pair it with some thick tights and over the knee boots!
Anyhow, I am really trying to get back into the swing of things here and get back to posting on my blog more regularly. I am going to shoot for at least Monday, Wednesday, Friday – that way there is some consistency. It's been so hard getting back to my schedule after the holidays. Anyone else feel like that?! If you have motivational tips please share below!
Also keep scrolling down to shop some of my favorite gingham dresses right now!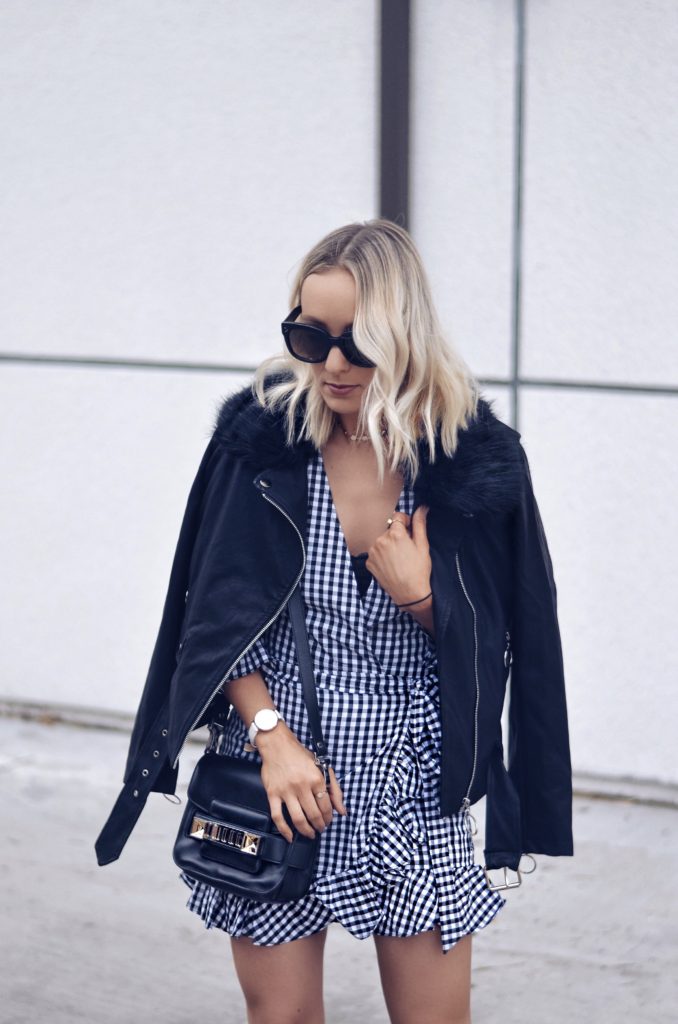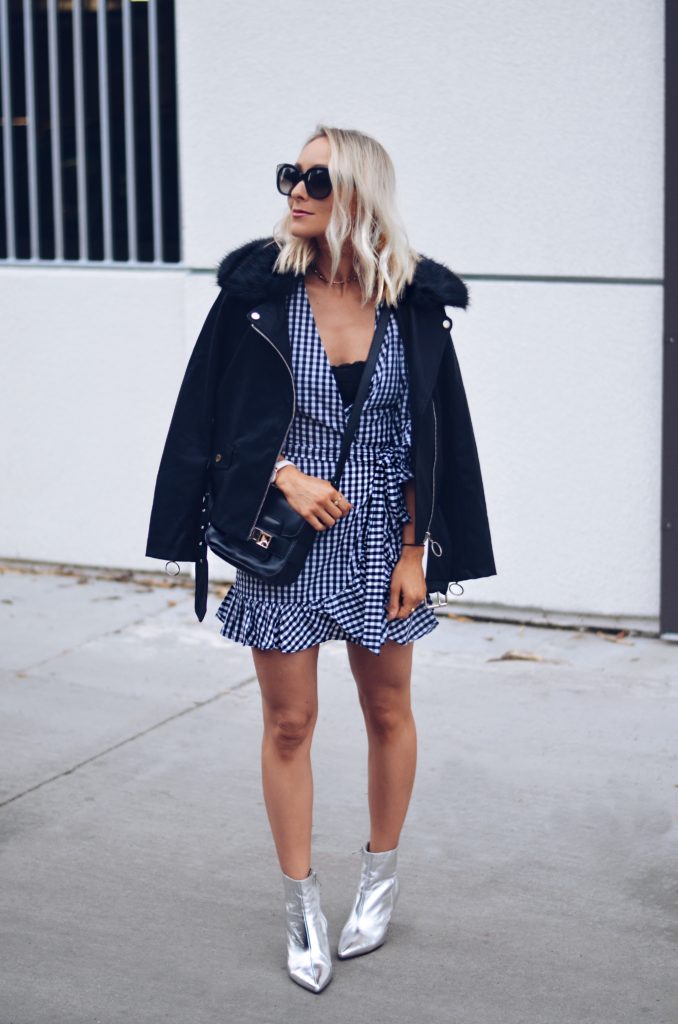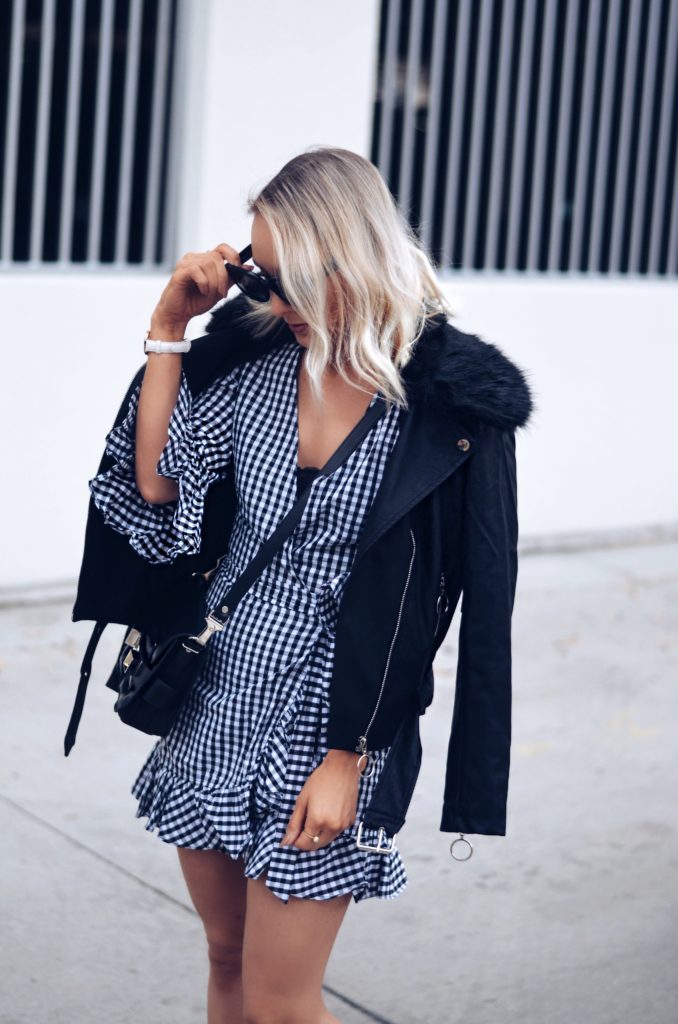 Shop my dress here, jacket here, boots here
Shop my favorite gingham dresses below – all $100!