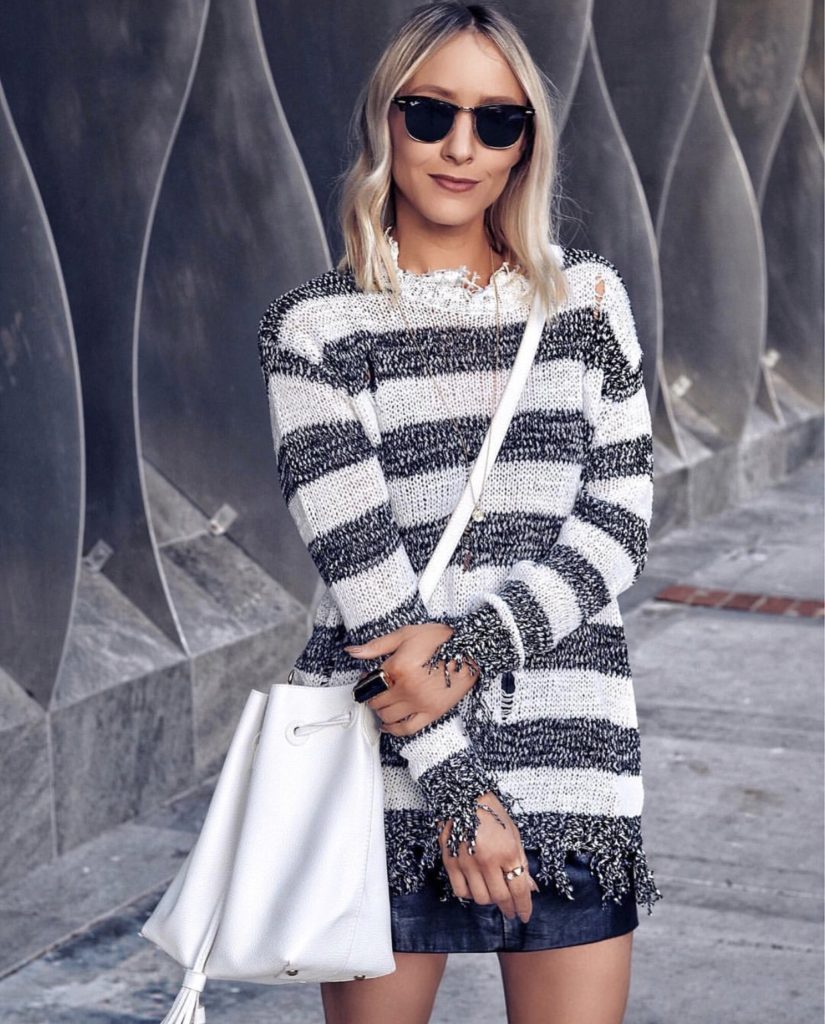 Happy Monday babes! I can't believe how fast these weeks have been flying by. I am working on some really fun projects for the upcoming months and I am super excited to share them with you! For now, I wanted to share this distressed sweater with you guys – you may have seen me post it on my Instagram but it is one of my favorite sweaters right now. Especially here in California, it was 80 degrees yesterday – so this was the perfect layering piece. For you ladies in cooler weather you could pair it with these spanx faux leather leggings, booties, and a cute beanie! I've linked the rest of my outfit details for you below – including this cute bucket bag that is on sale right now!
Aside from 'fashion talk' I also wanted to ask you guys how you get your week going or what gets you motivated to reach your goals for the week? I've been trying to start off every Monday by listening to podcasts that I find inspirational – whether it be business or health related. I like to listen to a podcast and then try to get some of the items on my list marked off so I feel accomplished early on in the week.
I've also been trying to read more inspirational and motivational books. A lot of you gave me really great ideas for motivational books to read – I'll share all of your recommendations on my Instagram later today! Right now I am trying to finish Goldfinch which I actually started so long ago but want to finish it prior to starting a new book!
Alright, now I'm off to plan some February content for you guys – have a fabulous week and don't forget to comment and share with me how you get motivated for the week!
xx