Statement jackets are to fall like a good pair of sunglasses are to summer. WAIT – Who am I kidding? A good pair of sunglasses are kind of necessary year-round. No? I just love a good statement coat though. That and boots are my favorite things to buy for fall. Here is San Diego I can get by with a coat that is not made to withstand the polar vortex so we can have a little bit of fun with it. I am sure all of you southern California babes can relate though – it does get pretty chilly here in the winter months. More than most people might expect. I remember when I first moved to San Diego I seriously thought I wouldn't need a coat or a jacket all year. I just thought California was always hot. Newsflash – I was wrong!
I typically like to buy wool coats because they keep me warm enough and you can usually find affordable ones each season! This one that I am wearing in these photos is actually perfect for our weather here in southern California. It could even keep me warm in cooler temps but I like that I can layer underneath it if I need to. And it doesn't hurt that it isn't too expensive either.
I also think having a great statement jacket makes getting dressed so easy. You can throw on jeans and a t shirt and layer your jacket over and really looked pulled together. I did that here with this outfit by adding some fun OTK boots and a caged t-shirt to make it a little more interesting.
I've rounded up some of my favorite statement jackets for you below – all under $100 (or really close!)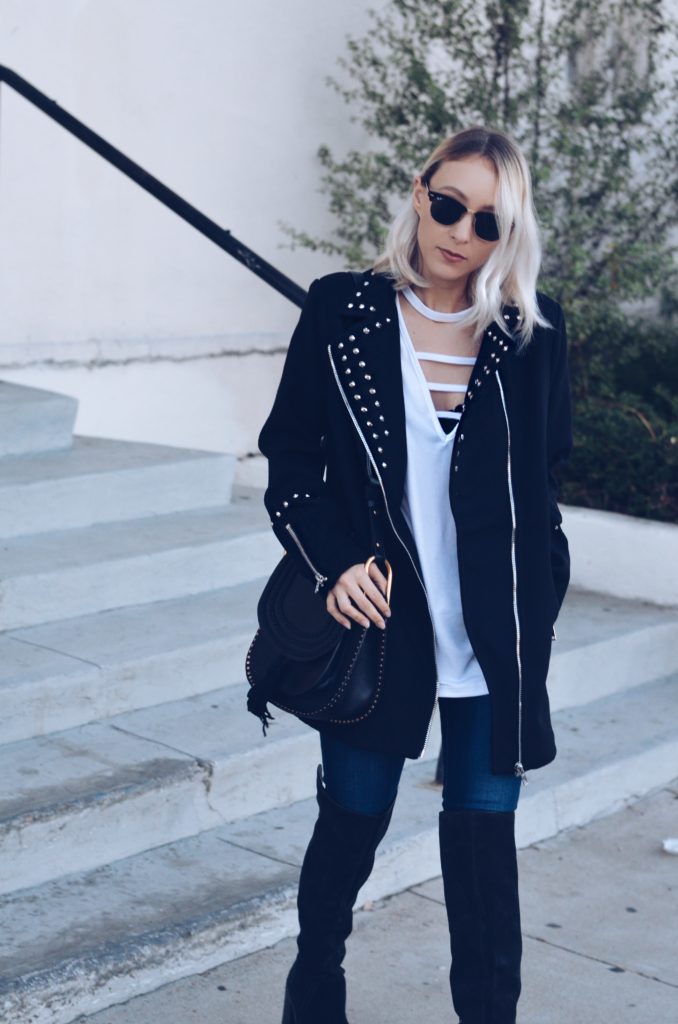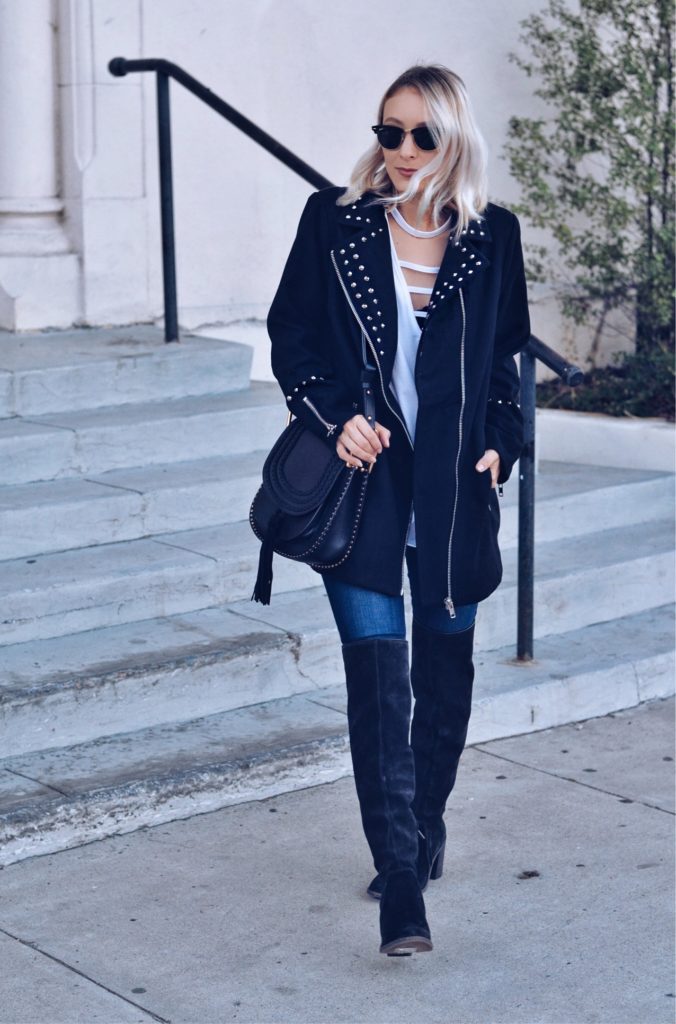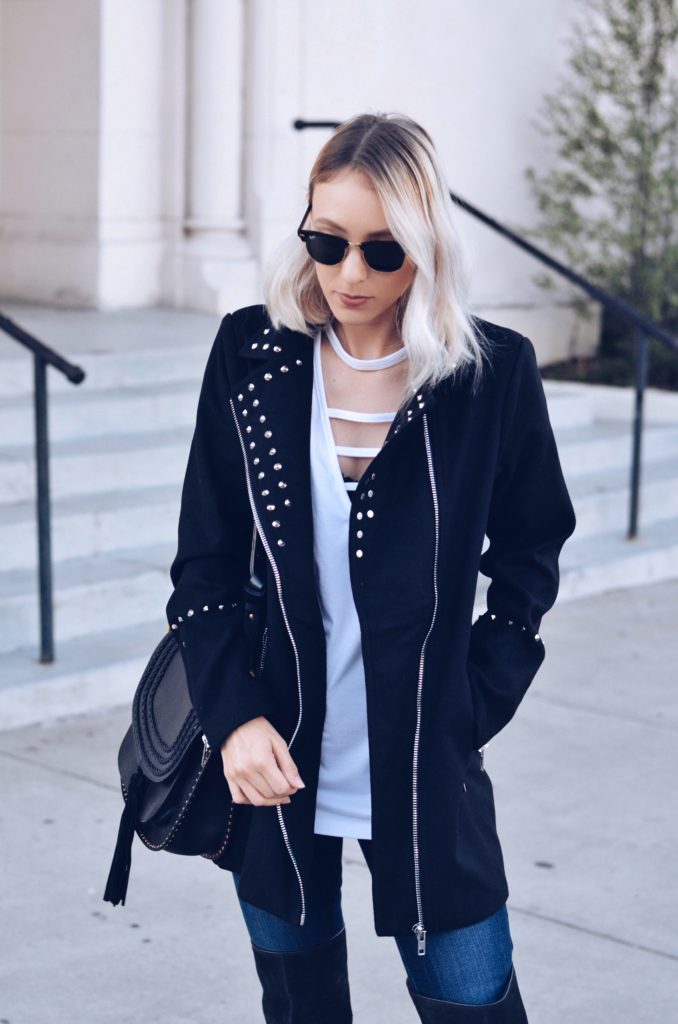 MY FAVORITE STATEMENT JACKETS + COATS UNDER OR AROUND $100: