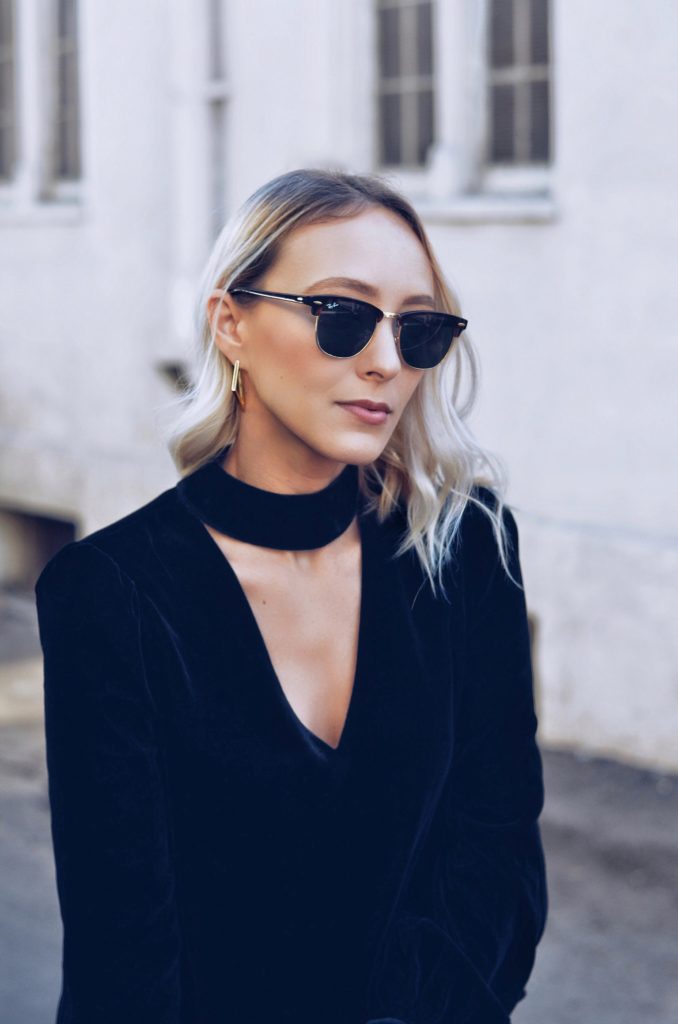 The velvet trend this season is real you guys. Velvet has been one of my favorite fabrics for years now so you can only imagine my happiness right now. One quick walk through Nordstrom and you will see velvet popping up everywhere! I noticed velvet making it's way into every department – from booties, to dresses, to top & pants, even jumpsuits (perfect NYE idea BTW).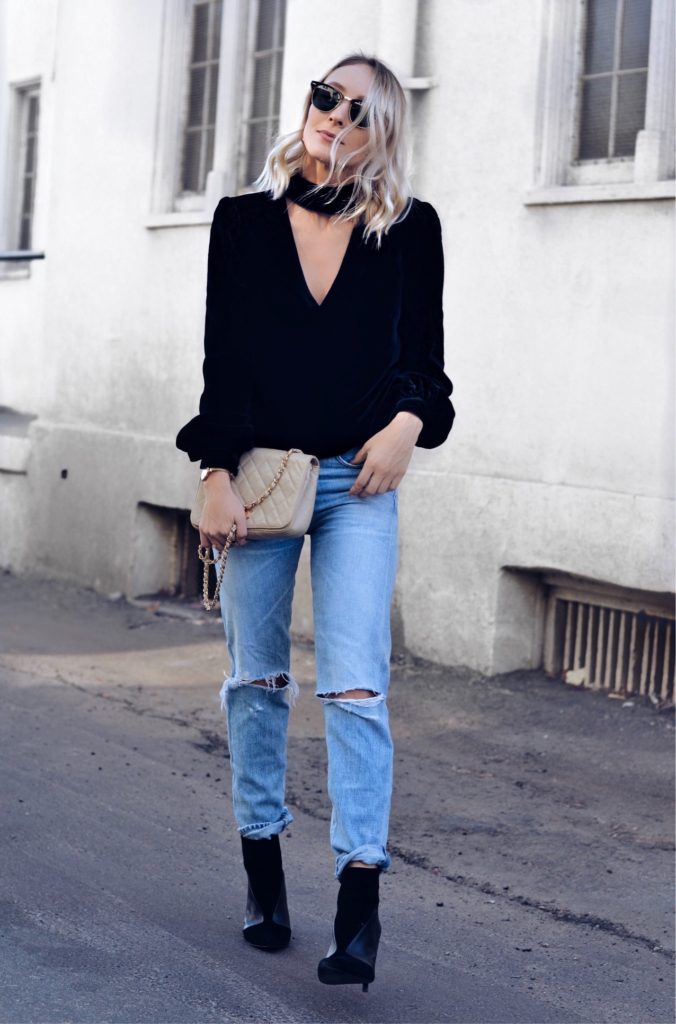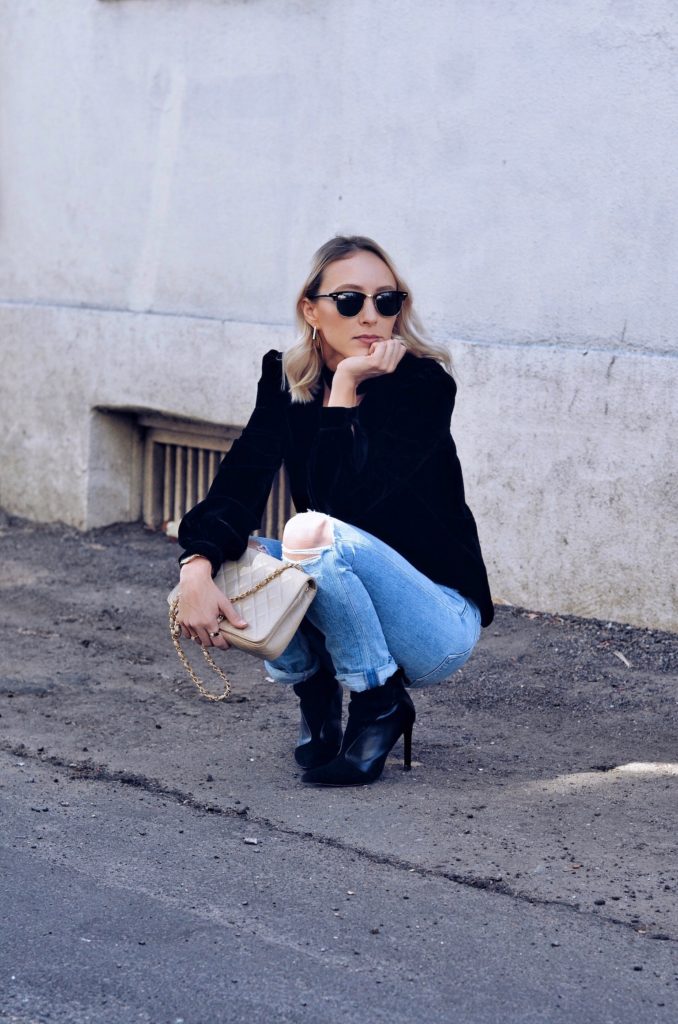 I had ran to Nordstrom at like 8:30 pm the other night after River went to sleep to pick something up and this top caught my eye on the way out! I tried it on quickly and it was a no-brainer; this top was coming home with me. I wanted to style more of a holiday look for you guys by pairing it with a cute leather skirt and festive tights but to be honest – I snapped these pictures while running late for work so that idea kinda flew out the window.
Here are a few of my style tips for how to incorporate the velvet trend this season:
Style a luxe velvet piece with something distressed or vintage. Try pairing a velvet duster over vintage jeans and a band tee. The juxtaposition of the two make for an it-girl style look!
Wear a velvet dress with strappy heels and dainty jewelry for an ultra sexy look for your next date night or for your NYE outfit!
I am all about the chunky knit for fall but when it comes to velvet stick with pairing your velvet items with smooth or more streamlined textures. For instance, you could pair a chic velvet slip dress with a leather jacket for the ultimate girls night out look.
Look for velvet items that look luxe and pretty. Some velvet pieces fall flat and look dull and these really miss the mark for me. I tried on a pair of velvet overalls the other night and they would have been so amazing but the fabric was super dull and not pretty like you expect to see with velvet.
Take this trend to the office by pairing a velvet blazer with a pair of dark skinny jeans, a cute came, and a nice pair of flats.
I personally don't think velvet will ever go "out" of style. Of course like any trend it has times where it peaks and is 'super trendy' but if you buy a quality velvet item you are going to be reaching for it every year! See how I styled a blush colored velvet bodysuit earlier this year here!
Shop some of my favorite velvet pieces below! I literally want EVERY piece shown below…if you have any questions on how to style something feel free to shoot me an email – I am always happy to help!