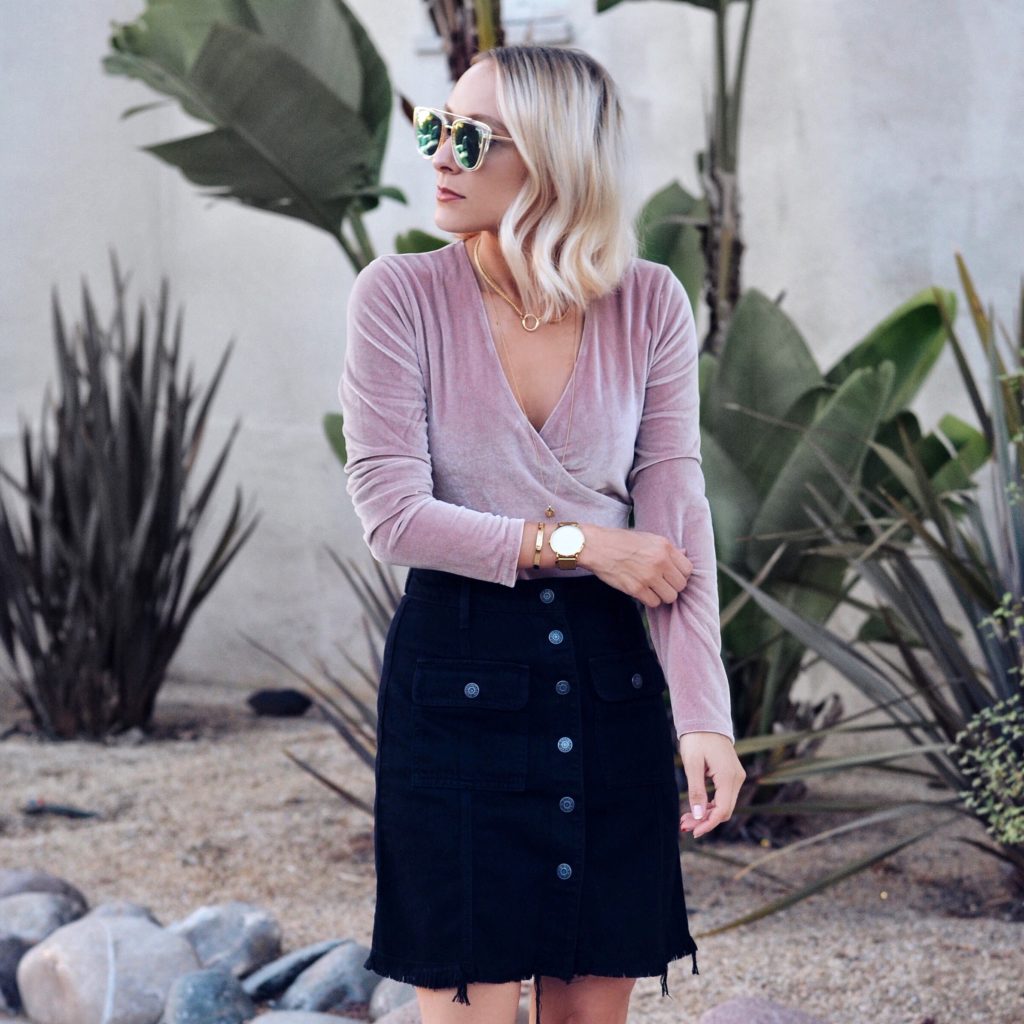 I hope you are all enjoying your weekend! I love having a couple of days off to re-coop and spend time with my little family. Although I am usually not working in the office at my 9-5 on the weekends,  I usually try to get a few outfits shot for the blog and plan some content out. I am really trying to get my organized with planning my content further out and providing you guys with quality posts…
So, with that being said, I would love to hear from you guys are far as what you want to see more of on the blog? I obviously love talking about fashion & beauty but please leave me a comment or send me an email and let me know if there is anything specific you want me to share in upcoming posts this fall.
Speaking of fall, I am really excited about all the trends I am seeing this fall. I am loving the velvet trend and this bodysuit sold me at first sight. It is from Madewell and under $60, I love that it feels so luxe but doesn't break the bank. To be honest I was kind of surprised that is was by Madewell at first because I feel like I don't normally see this style of clothing from them. Love that they are breaking out of their mold a little this season.
As far as the velvet trend I also love this velvet blazer and these velvet booties (these are also 25% off right now with code 'friends')! I think the key to pulling off a velvet piece is to pairing it with the right pieces. Texture plays a big role…you really don't want to pair velvet with another thick overwhelming fabric (i.e. corduroy or something similar). I love when velvet is paired with something sheer or silky. Altnernatively, I also love it with denim which kind of goes against my first tip of not pairing it with another thick fabric, but I think denim is always an exception. If you aren't sure, try a pair of black skinnies and heels – hard to go wrong there!
Well, I am off to watch some shows before getting ready for bed. Can't wait for Curb your Enthusiasm to come back next Sunday, does anyone else watch?!
xx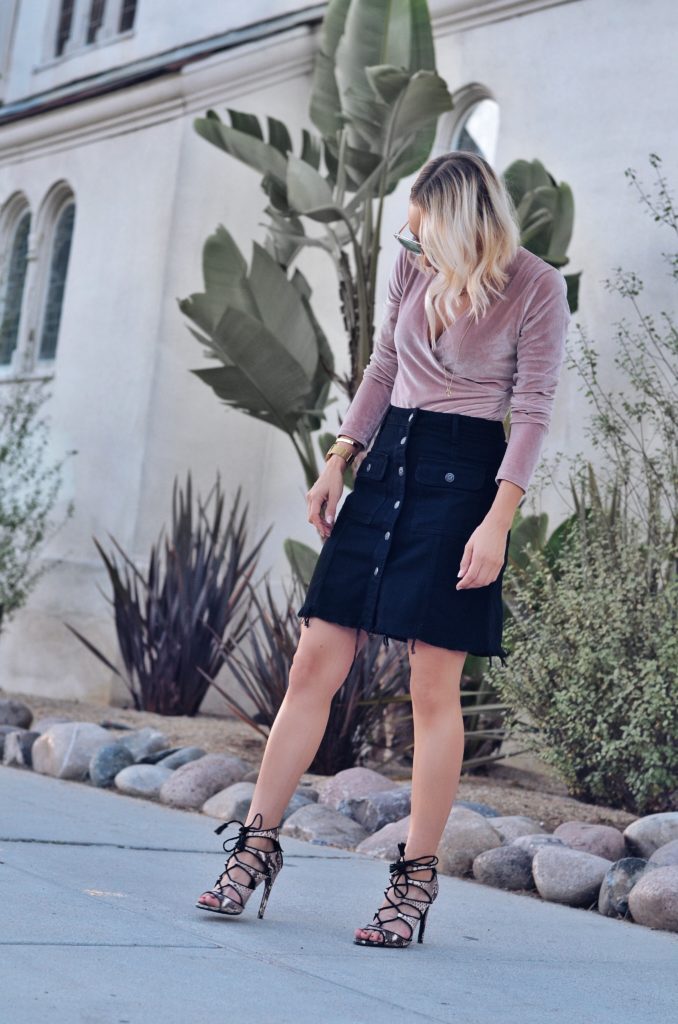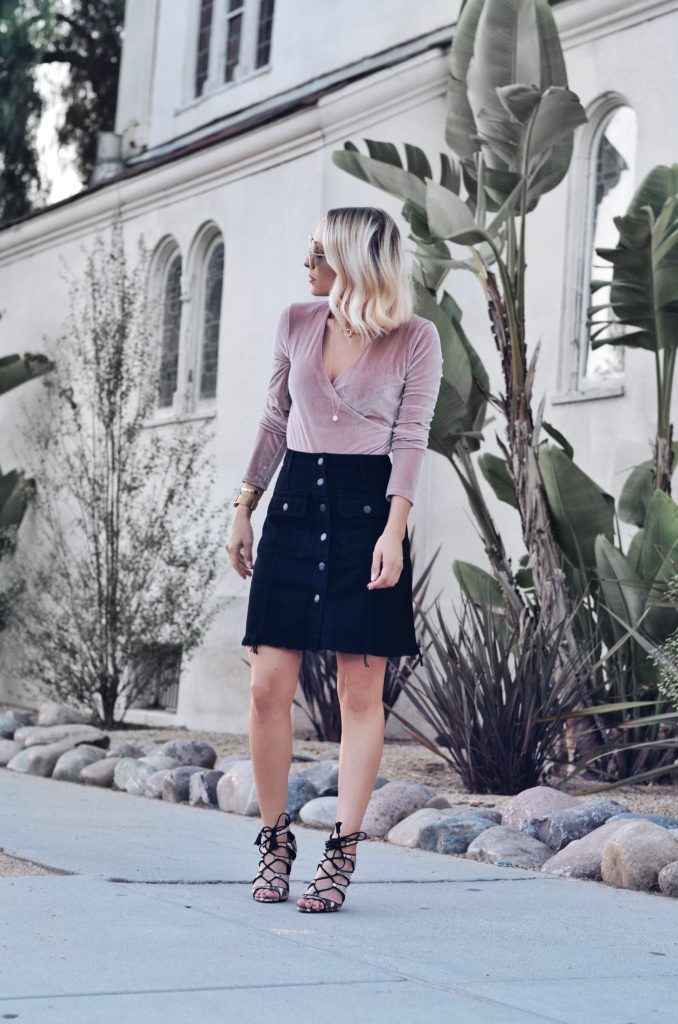 Shop my look:
Shop the velvet trend: