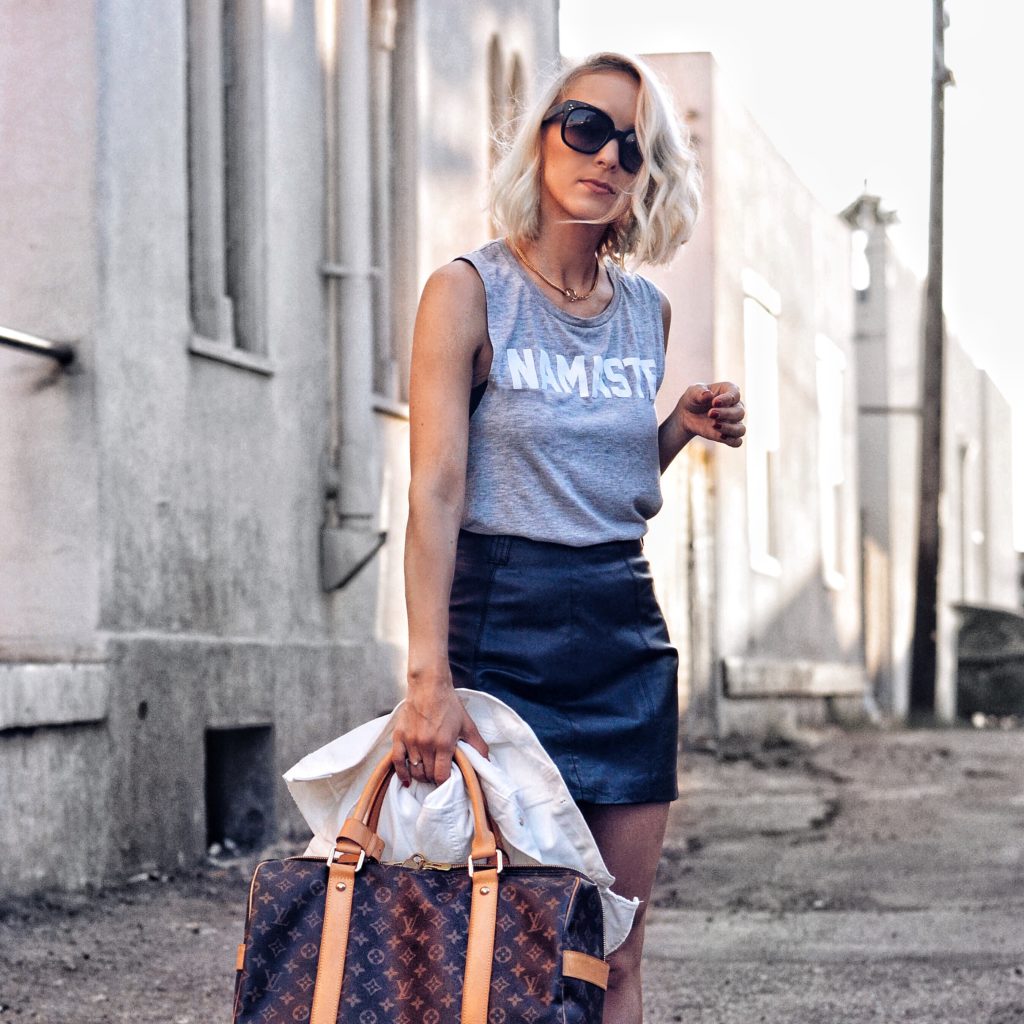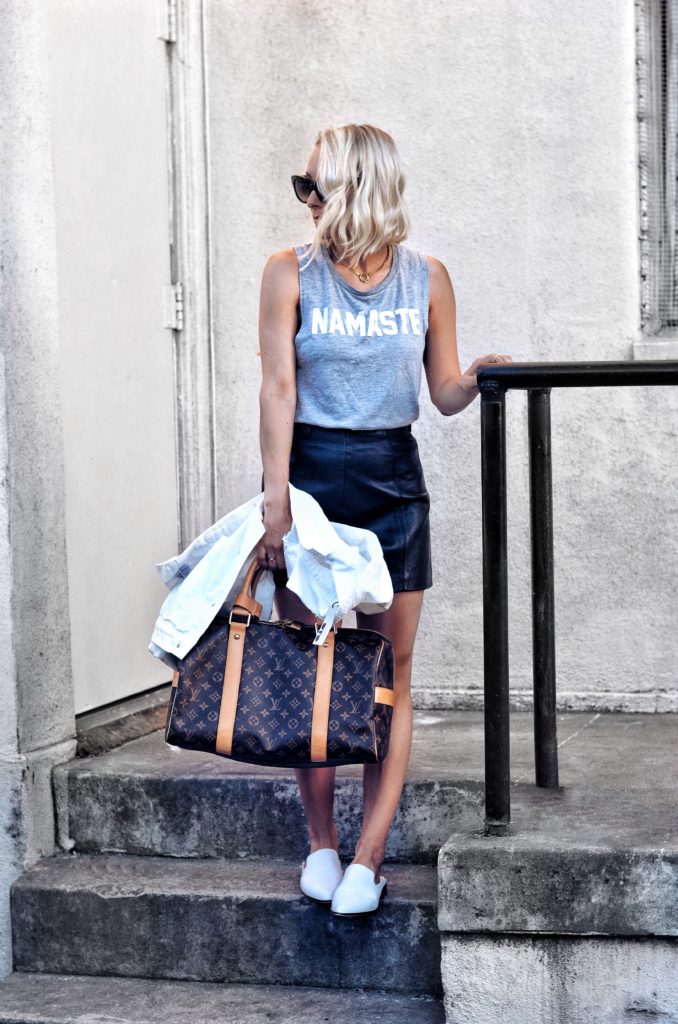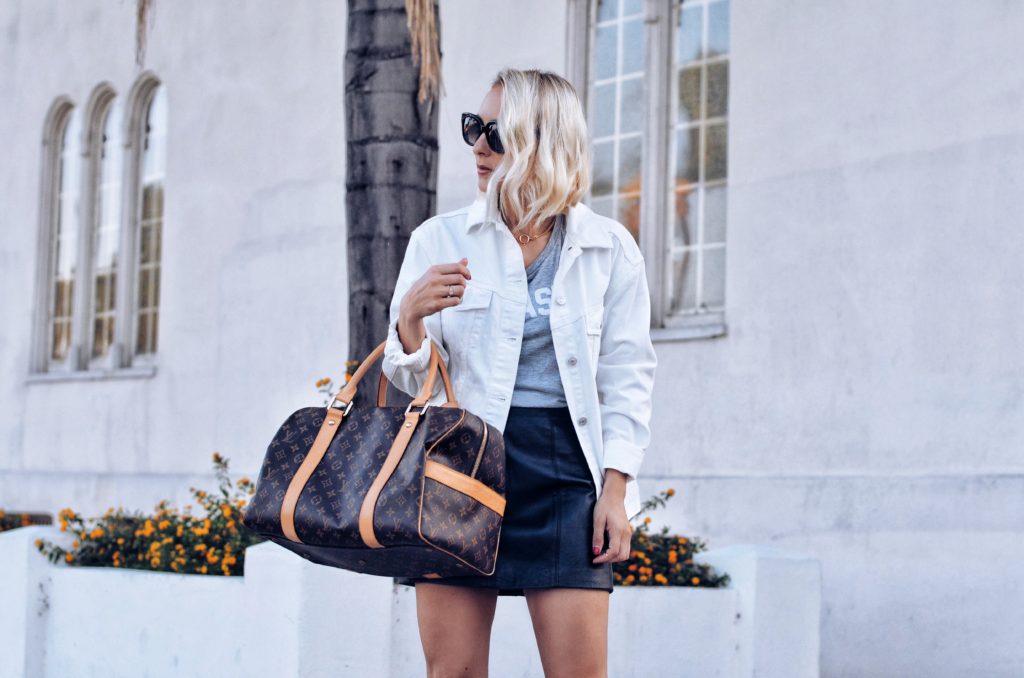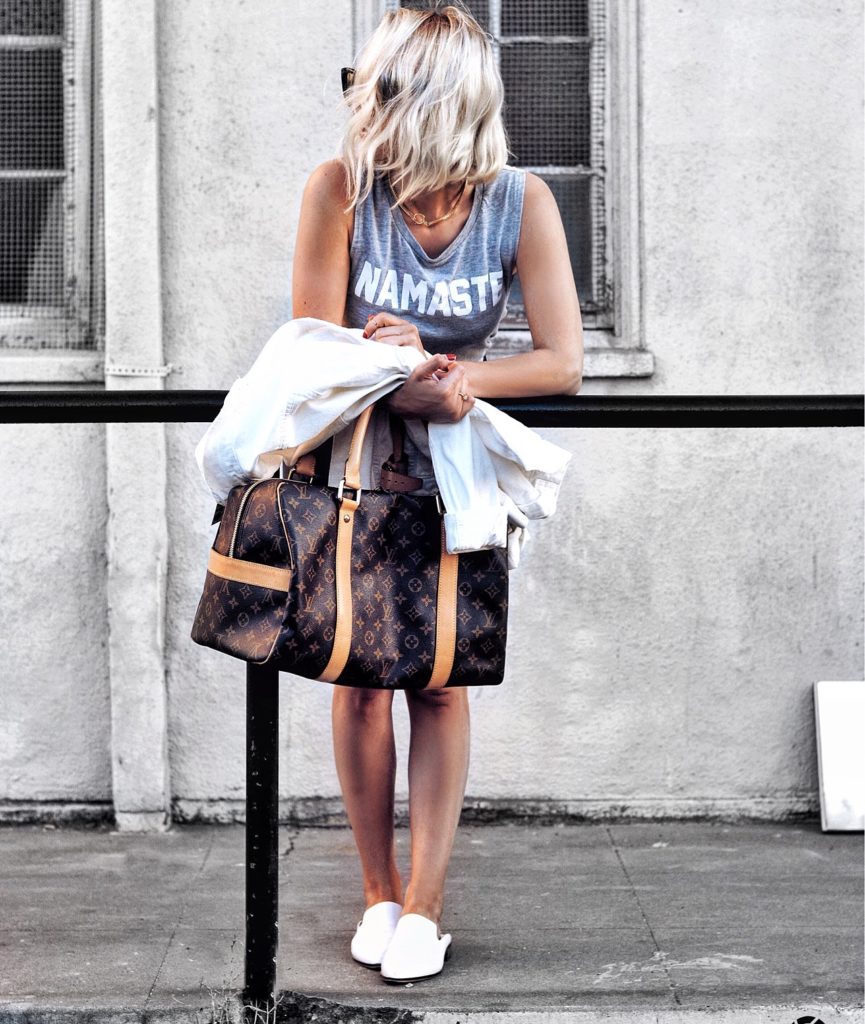 Over the past year or so I have been lucky enough to travel more than I ever thought possible – especially with having been pregnant and then having had a new baby at home! When we went to London last summer while I was pregnant I remember thinking I probably wouldn't make it back to Europe until he was a few years old – and then I had the amazing opportunity to travel to Germany just this summer! That just goes to show you that the power of positive thinking, hard work, and saying 'yes' to new opportunities that come your way can open up so many doors.
I wanted to share a few travel tips I've come up with over the past couple of years which definitely help to make traveling a much more enjoyable experience!
Take a Red-Eye – A red eye flight is when you depart late night and arrive at your destination in the morning. This might be good for some and not so good for others. For me, this is great because I am always in a hurry and trying to save time. So when traveling from CA to NY for instance I love taking a red eye flights because I can essentially travel in my sleep. I leave California around 9 or 10 pm and arrive in NY around 5 or 6 am which is perfect because I don't waste an entire day traveling. The downside is that you might be a little extra tired when arriving to your destination if you didn't have the chance to catch some zzz's on the flight. A few things to make sure of when you are taking a red eye:
On my last United flight the flight attendant let us in on a little secret that the seats in the back half of the plane actually have less leg room than the seats in the front half (before the exit row). So if you can't snag an exit row seat try to choose your seat online before you head out!
Be sure to pack an eye mask, ear plugs, a neck pillow, and comfortable blanket to make it easier to get some sleep. I also like to spritz my eye mask and neck pillow with some lavender oil which helps with relaxation.
Call the hotel and request an early check in. Most will be able to accommodate if it isn't a super busy time of year. If not, ask the concierge to hold your bags so you can go out and explore the neighborhood or grab a late breakfast or early lunch.
If you can't get an early check in be sure to pack a back-up outfit with comfortable shoes that will be easily accessible. I like to pack a trusted pair of jeans, a loose t-shirt, some flats and a cardigan that I can just grab when I get to the hotel if they aren't able to accommodate my early check in request. This way you aren't stuck wearing the same thing you flew in overnight and you also don't have to sit there and dig through your suitcase to find something!
Download Apps, Podcasts, and Music ahead of time – This is a big one for me because I often delete apps if I am not currently using them. You don't want to be stuck trying to get an uber only to realize you don't have the uber app on your phone any longer! Also, subscribe to some good podcasts which helps pass the time quickly – if you listen to educational podcasts you can learn so much while you are on the go. I personally love and listen to The Biz Chix Podcast, LadyGang, Dr. and Mrs. Guinea Pig with Heather and Terry Dubrow, The Skinny Confidential, and The Bitch Bible. As you can see I like a mix of business and entertainment!
Pack Lightly – In your carry on at least! Now, in the checked bag I am not saying to pack lightly as I know that is hard for many people (myself included!) But, if you pack extremely lightly in your carry on your life is going to be so much better – trust me! I typically like to bring a roller carry on and a lightly filled tote bag. The carry on you can put in the above compartment (just be sure not to over stuff this one either) and the lightly packed tote you can leave with you on your seat. I like my tote bag to have long enough straps to slide over the handle of my roller carry on so I can just roll through the airport with ease! And trust me, no matter what your boyfriend, husband, or partner says – do not try to avoid checking your bags. Pay the extra money and get your bags checked because no one wants to be dragging around a suitcase all day!
Stay Hydrated – It is so easy to opt for a glass of wine and a nice little snack on the plane but try having as many glasses of water (or more) that you do of alcohol. If you don't drink even better for you! Just make sure you are sipping water the entire time. When you fly a lot is going on in with the cabin pressure it helps to stay hydrated so you can keep your energy where it needs to be. I also like to pack lotion for my hands and face in my carry on so I can keep my skin hydrated while flying. It doesn't hurt to have a good lip balm and facial mist to stay refreshed either.
Plan your transport from your airport to your hotel ahead of time – Depending on where you are going the best option to get from the airport to your hotel will vary. For instance, when I go to NY I normally do a flat rate taxi as it is around $50. That way I know what I am getting and don't have to worry about surge pricing with Uber or Lyft. However, I just noticed on Ubers website you can take an UberPOOL from JFK to Manhattan for $35. So if you don't mind riding with others this could be a great option! I usually just do a quick google search as to what is the quickest easiest way to and from the airport for whichever city I am going to.
Use Instagram to find trendy spots – I love using Instagram to find cool spots to visit in new cities! I just go to the search section and go to PLACES and you can search nearby to see what types of areas are close by!
I hope you guys find these tips useful! Please feel free to ask questions and share with me any tips you might have as well below!
Wearing: Vintage leather skirt [similar here] | Private Party Tank [similar here] | Shelly's London Mules [other colors here] | Topshop Oversized Denim Jacket | Louis Vuitton duffle bag via Trendlee