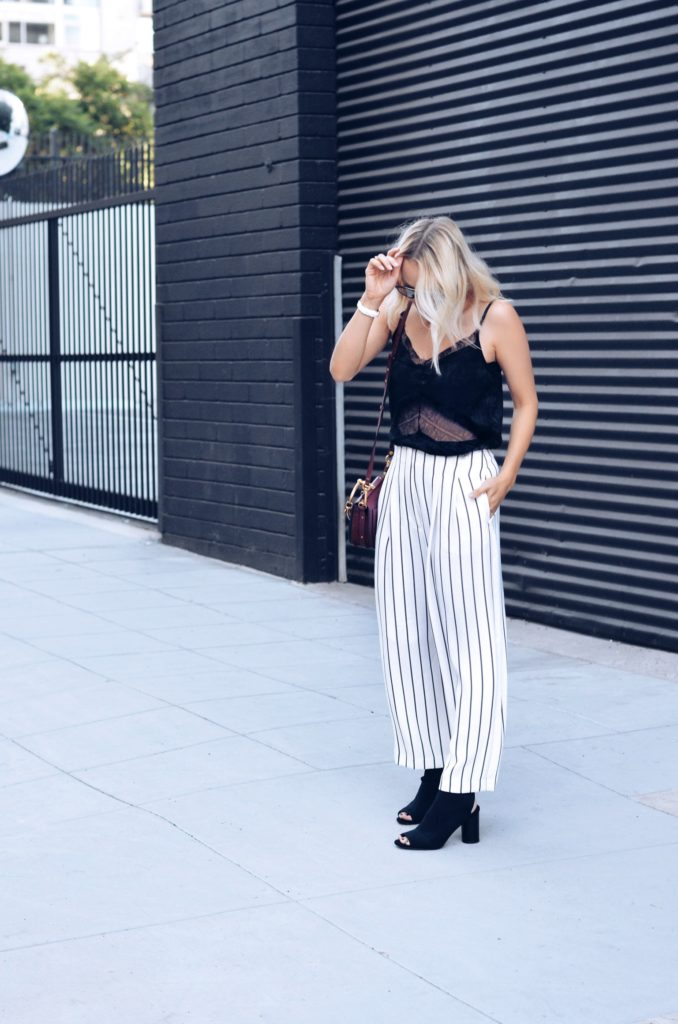 Being someone who is a little on the short side I always thought I couldn't wear wide leg pants. Don't get me wrong, I was definitely rocking my flared jeans in high school but I mean those really voluminous, flowy, wide legged pants. After playing with a few different pairs I started to realize it really comes down to how you style them. You can to do what works for your body and above all, what feels most comfortable. So while some taller women may be able to put these on with some cute little slides I feel they work best with my frame with a little bit of a heel. Doesn't mean you won't catch me running around in these, a comfy t-shirt and sneakers, but I also think they will pair really well with scrappy heels and an off the shoulder top.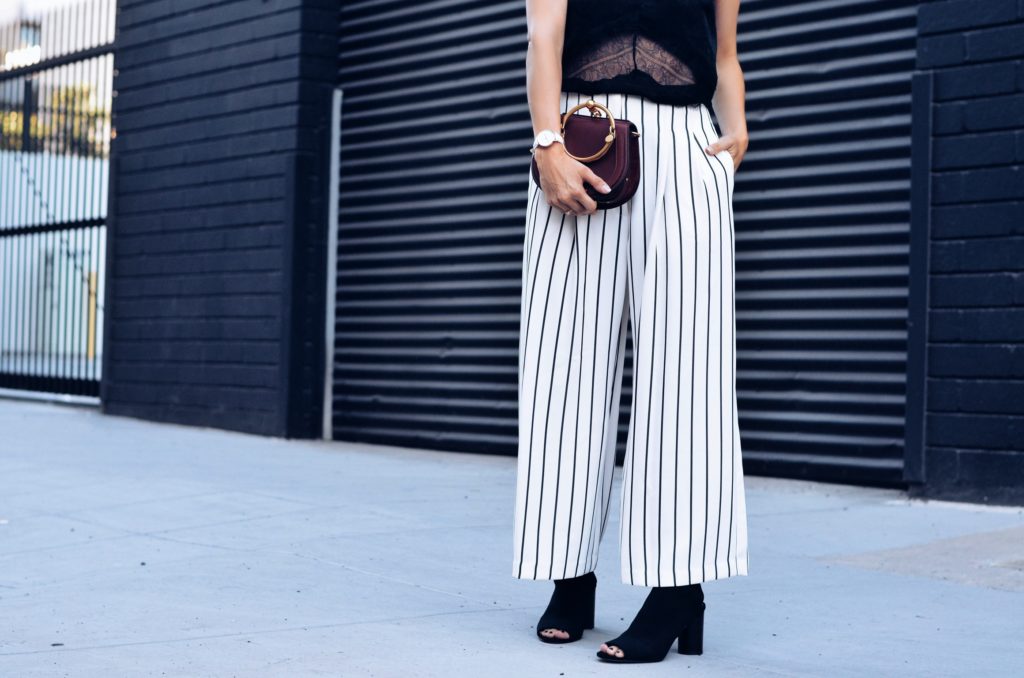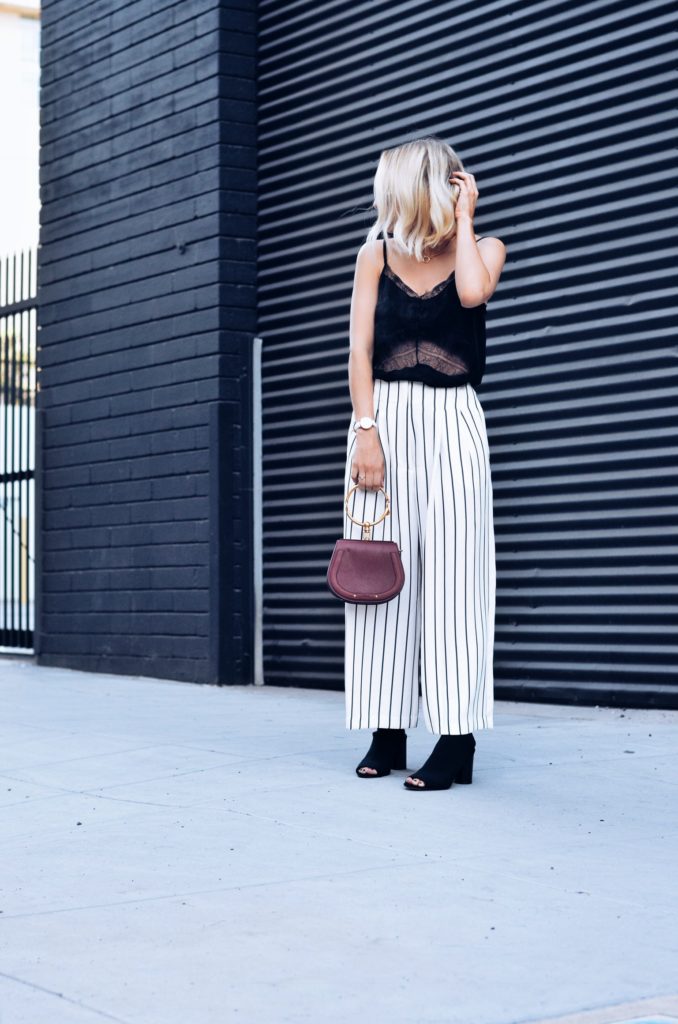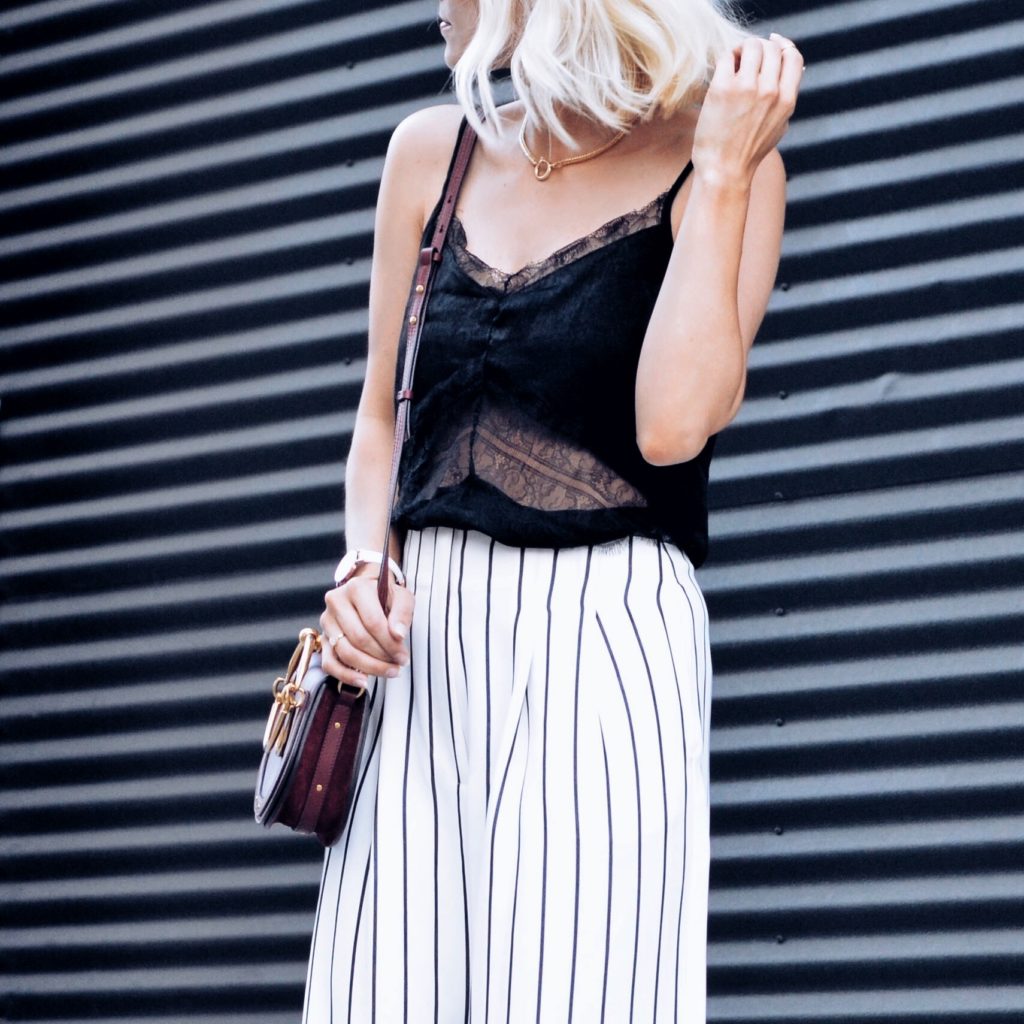 PS how adorable is my necklace? It's the 'chloe' necklace by Love Tatum (local San Diego Designer & great friend) and all I can say is OBSESSED!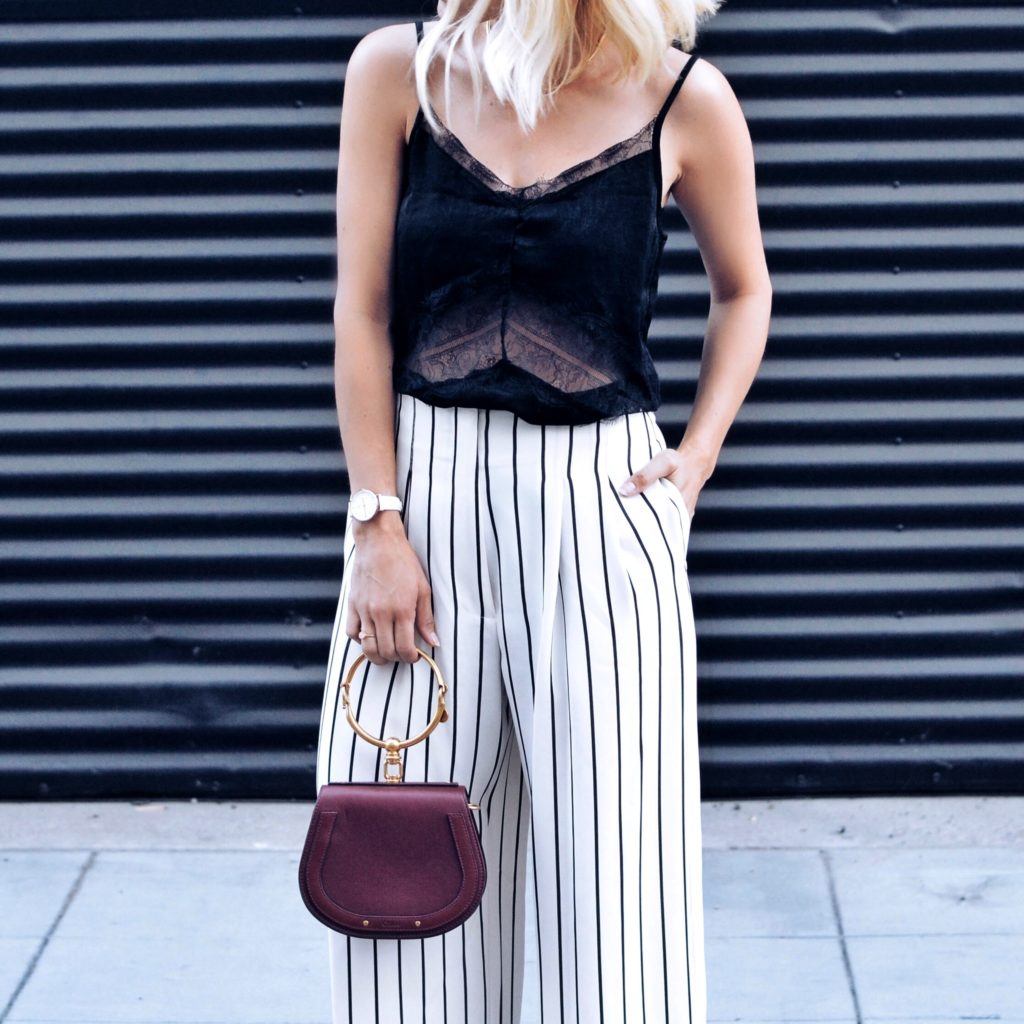 At first I was weary about this tank only because some of the reviews on like were saying it was cut a little weird but I found it to be cut just fine and the sizing was true to size as well. This is the type of camisole I have been looking for for the past few months and it is under so that doesn't hurt either! I know I will be pairing this with distressed denim, heels, and a leather jacket quite a bit this fall!