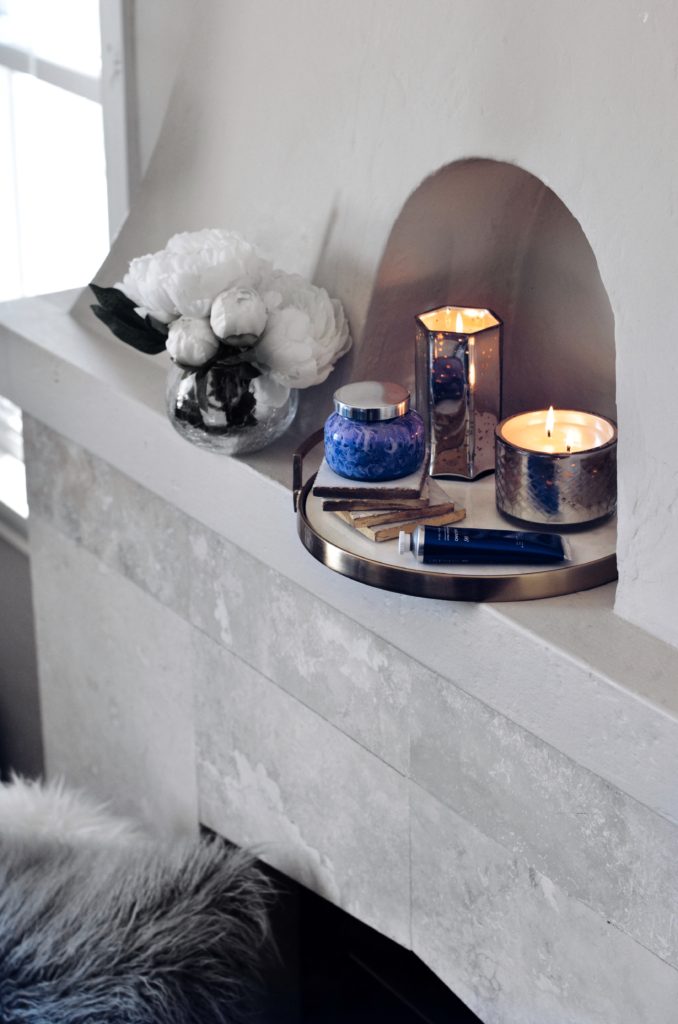 I think it's pretty impossible to forget the time when I discovered the 'Volcano' scented candle by Capri Blue. It was a few years back I was shopping for some gifts at Anthropologie when I picked up a big blue jar that housed the MOST amazing scented candle ever – the 'volcano' candle is what is came to be known in our house. I am sure a lot of you know the scent I am talking about – that citrusy and sugary almost tropical scent. So good. After that I've become a huge fan of all the scents by Capri Blue – they are all so unique and I am kinda obsessed with the jars they come in too. I've been saving them after I finish up a candle and it becomes the perfect container to store cotton balls or makeup brushes in the bathroom – especially the mercury ones shown in my pictures here. Obsessed!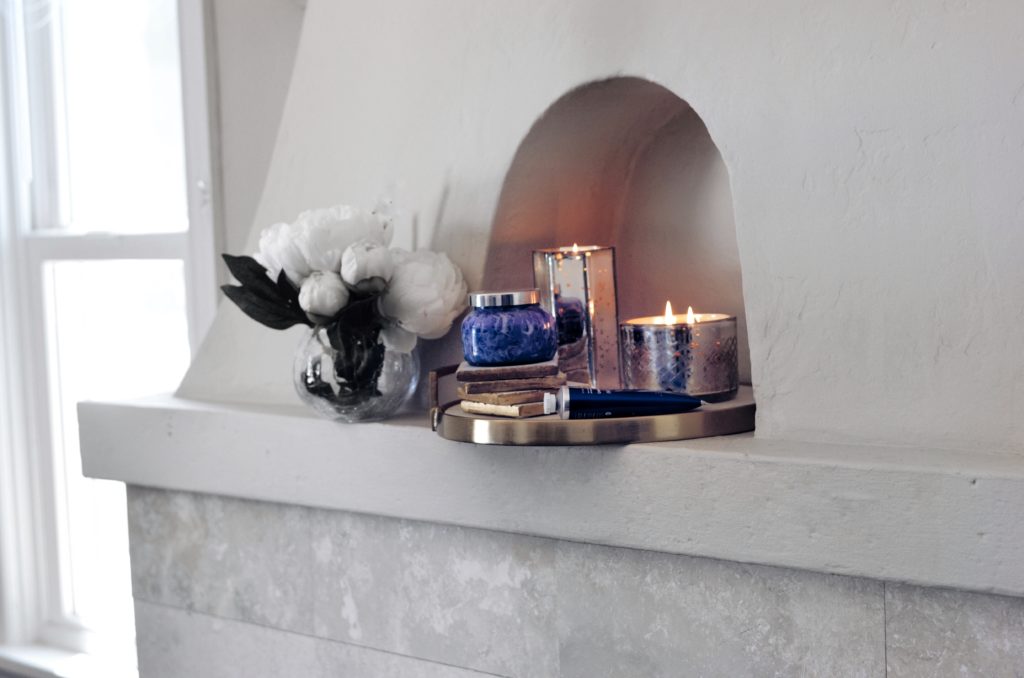 I love the way the candles from their mercury collection look on my mantel! I am always switching things up with this mantel but it's so fun to interchange candles based on the season.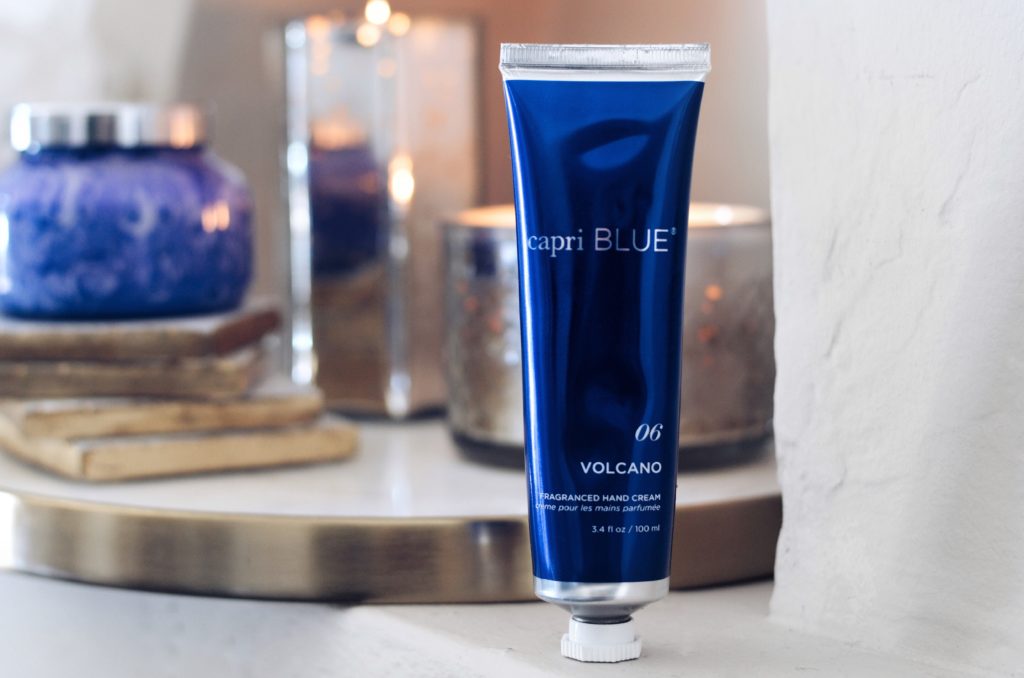 Can you imagine my excitement when I realized they make a lotion in the 'Volcano' scent?! It's super silky soft too!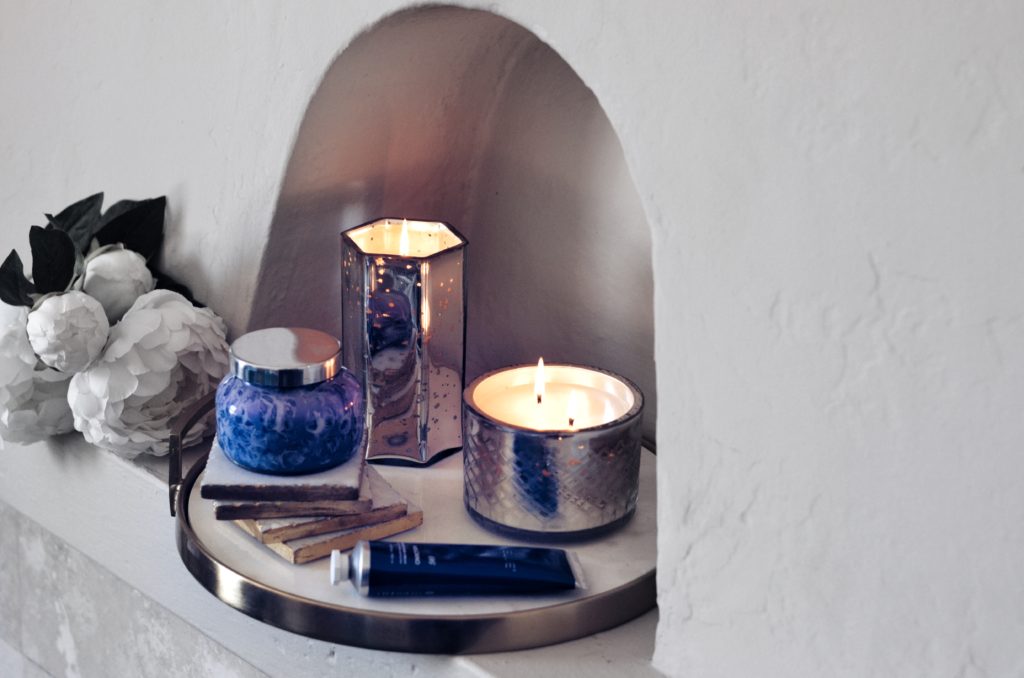 The pop of blue from their watercolor collection looks so pretty against the gold and metal of the mercury collection.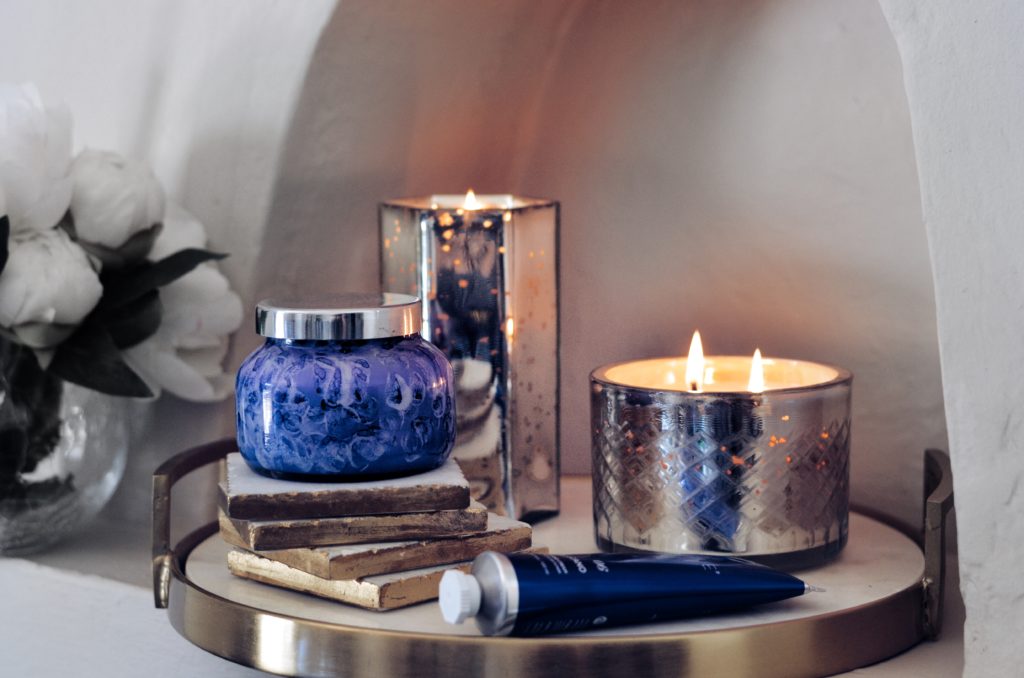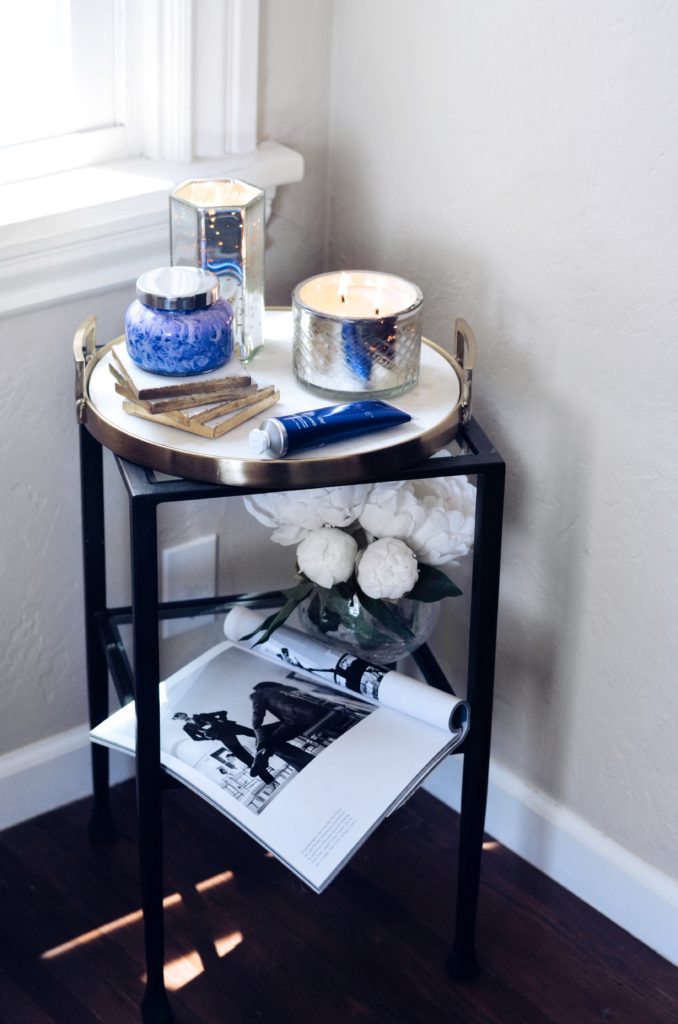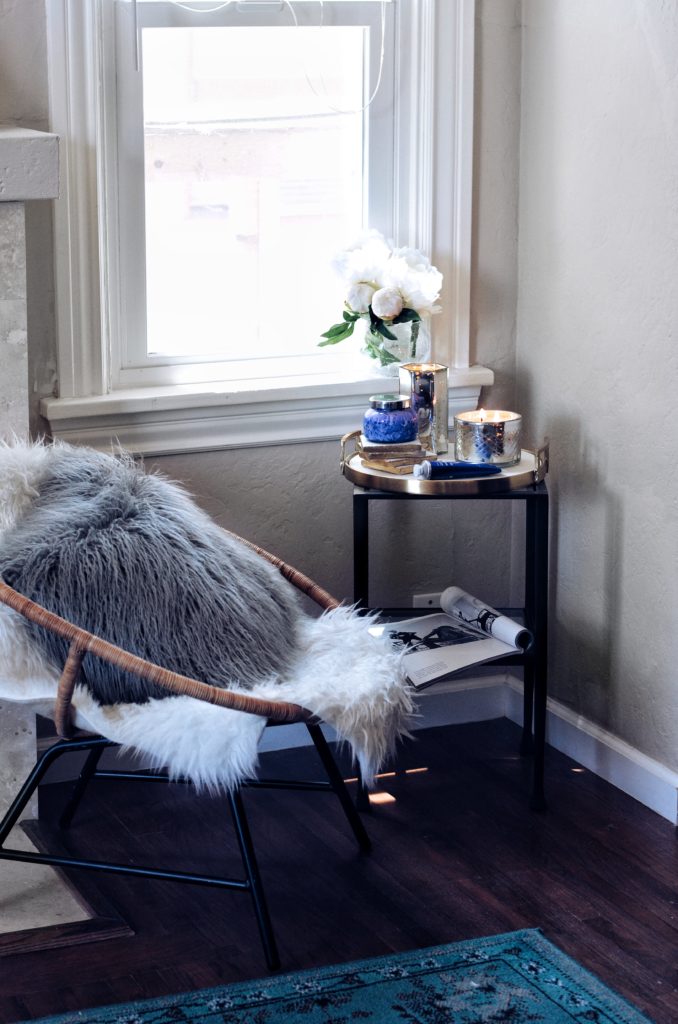 My little reading nook is smelling extra good these days! Here are a few tips for decorating your space with candles:
Compliment your Interior –

Choose candles with jars that compliment your interior. For instance, if you have stark white walls a candle in a black jar would look pretty amazing against that backdrop. If most of the hardware in your house is brass, go for gold toned jars to complement what you already have going on. Alternatively, if most of your hardware is nickel or silver look for jars that have hints of silver in them.
Mix + Match –
Try combining different shapes and sizes of candles in one general area to create an interesting focal point. I used a serving tray I found at Target awhile back and organized my different candles all together on the tray. I used coasters stacked up to bring up the blue candle and to add another interesting element. You can also find a vintage mirrored tray at an antique store that would look so pretty with some candles on it!
Combine different colors with mixed metals to create a pop. I used a couple candles from the mercury collection that have a metal/metallic look and paired it with the blue candle from their watercolor collection to provide a little pop of blue. You could do this the other way around too – try pairing a few of the same shade containers and add one gilded gold candle to really stand out!
Repurpose –
Reuse your candle jars! This is one of the best parts about buying candles in pretty jars – you can reuse them! As I mentioned above one of my favorite things to do is to use these in my bathroom or on my vanity. I like to use the taller ones for makeup brushes and the shorter ones for cotton balls. After scraping out any excess wax just microwave it for 20 seconds and use a paper towel to wipe up any extra wax left behind!
This post is in collaboration with Capri Blue. As always, all thoughts and reviews are my own.