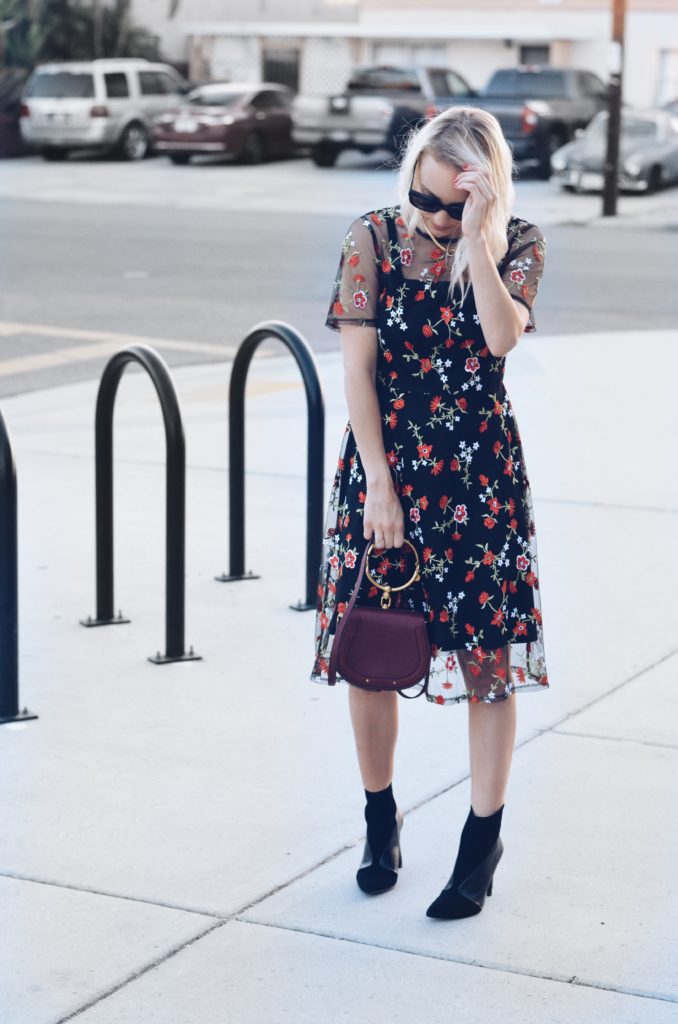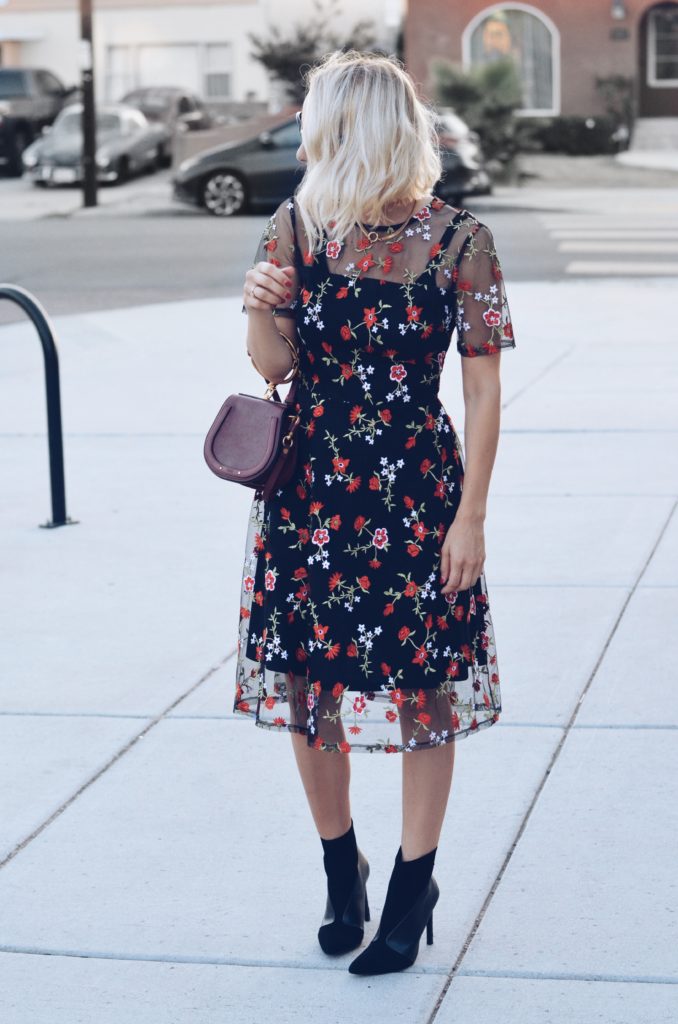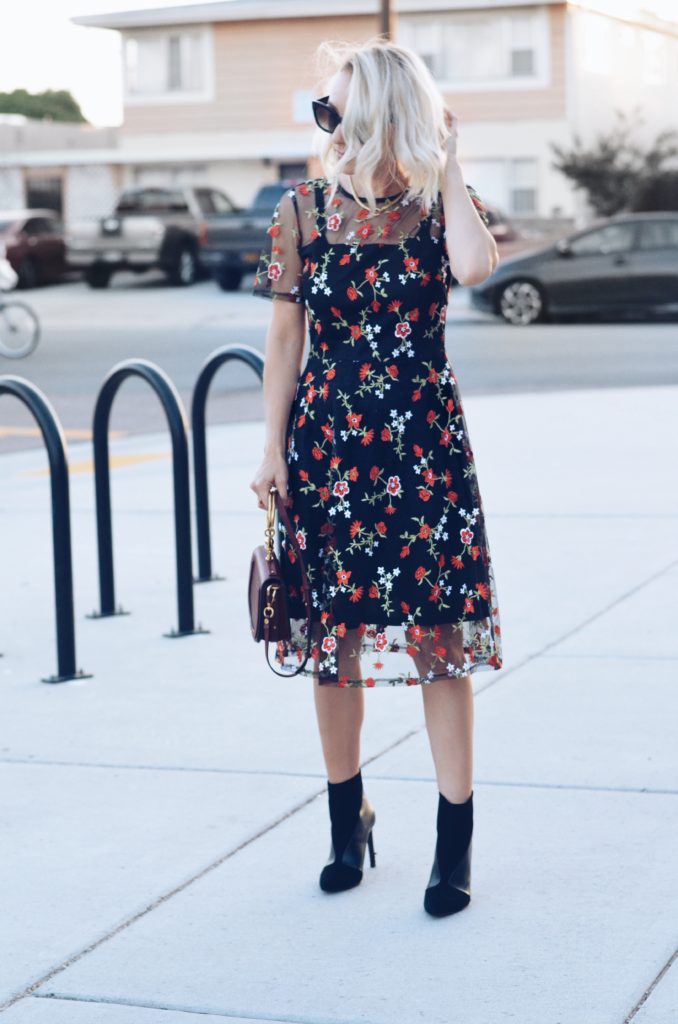 I am usually not a huge florals person but I absolutely adore this dress. I like the combination of the super feminine fit with the edgy mesh overlay. It kind of makes the dress a little more edgy for those of us who normally wouldn't wear a full on floral dress!
I often like to combine super feminine and girlie looks with more edgy pieces. A great way to do this is to throw a leather jacket over a cute little blush dress, or pair black booties with a flowy top!
How do you guys like to combine styles in your daily outfits?