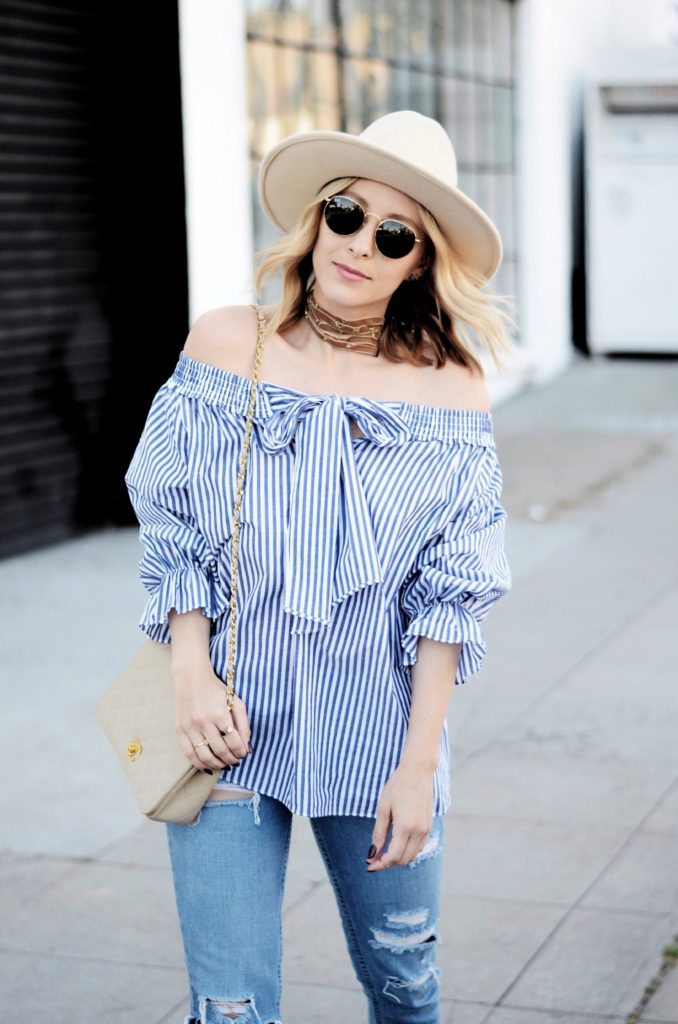 More than anything these photos made me realize I need a serious tan haha! I usually use some type of at home tanning lotion, most recently was Loving Tan which I love but for real sometimes I just get lazy with it! Aside from that I am still LOVING off the shoulder tops for spring + summer and this one is my current favorite!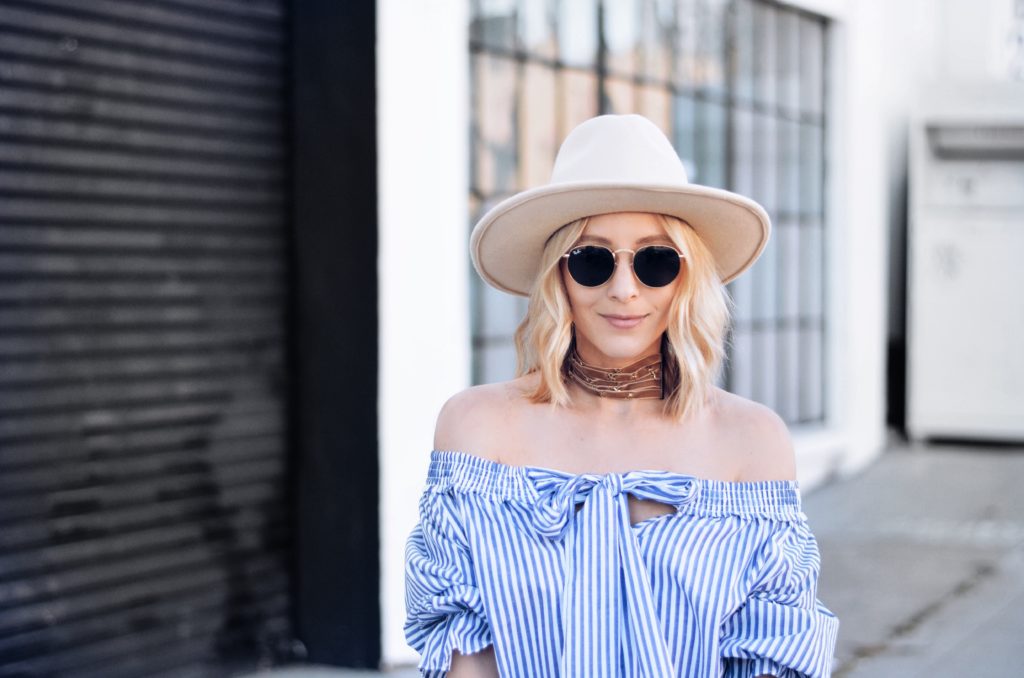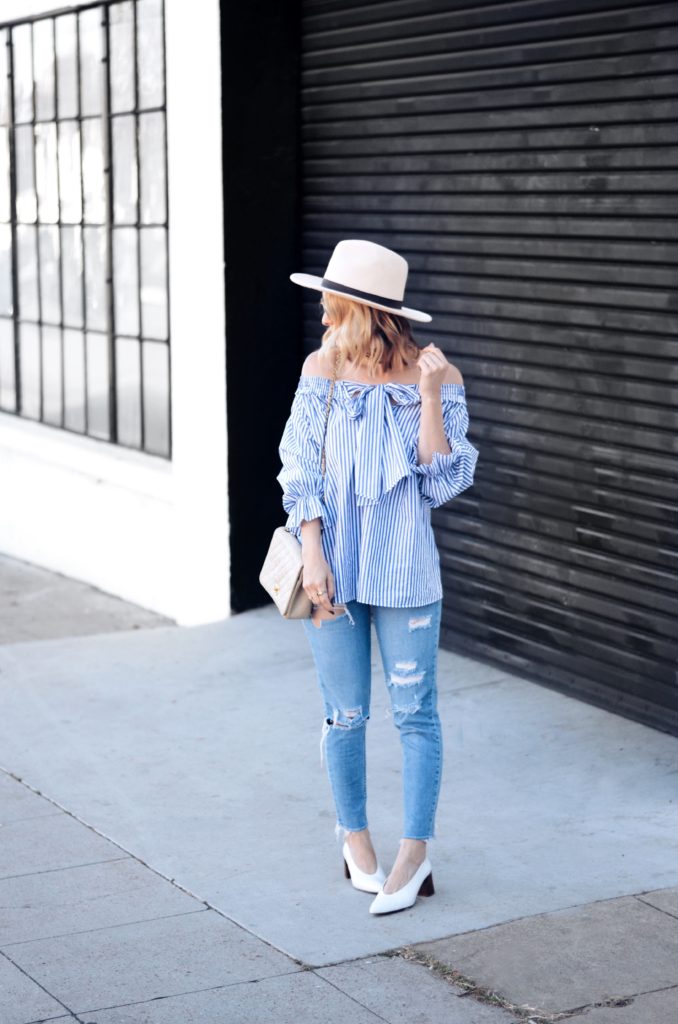 Still rocking the same topshop jeans non-stop! I ended up fraying the ends of mine for a more distressed look – super easy to do just take some scissors and go against the grain or trim a bit and wash to make the frayed edges come out even more. 
My bag is vintage Chanel but I linked a similar quilted cross body below and love this one as well!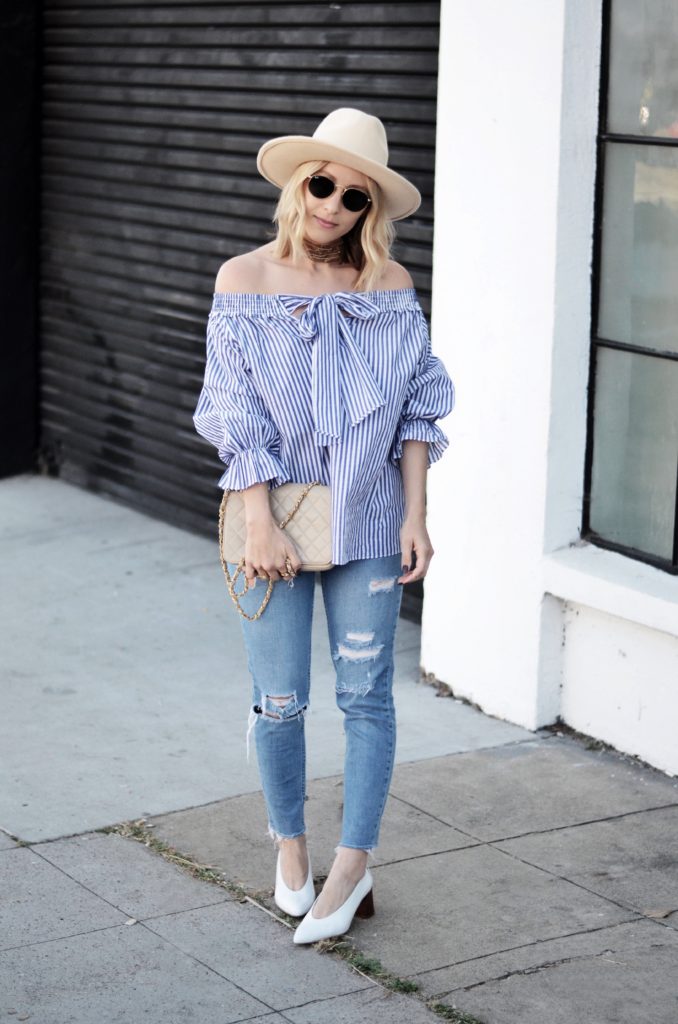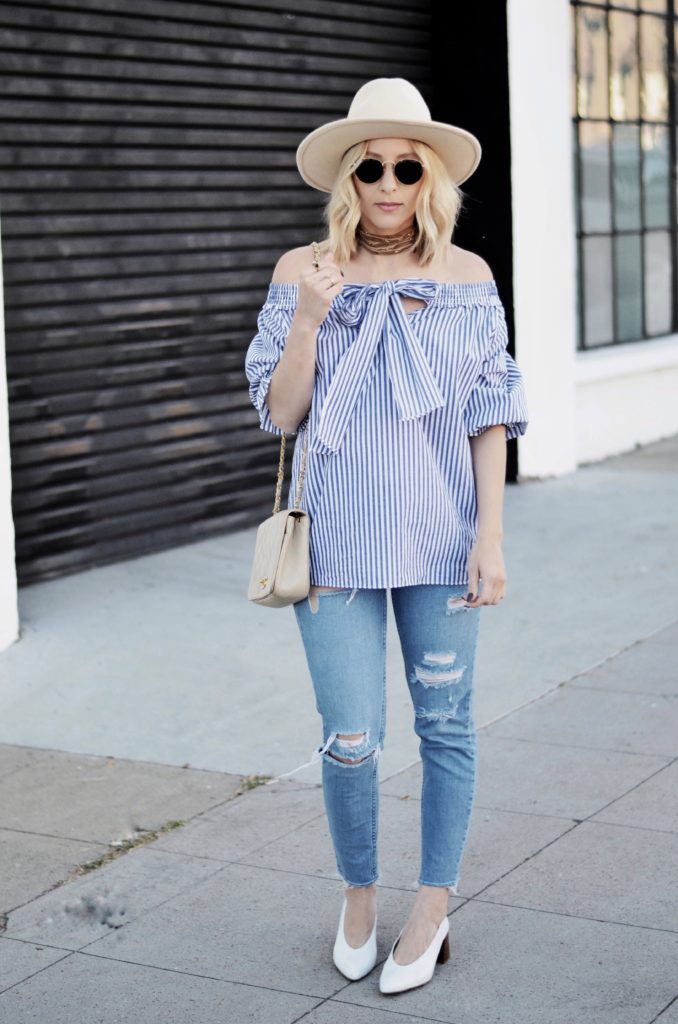 PS – Is anyone else listening to the Podcast S-Town?! I am obsessed!!